Rochester DJ Graduation Parties
YOU DID IT! You graduated! Now it's time to party! Graduation is a huge milestone and definitely a life accomplishment to be proud of. Your Rochester, NY Graduation is a day you will remember for the rest of your life. Whether you are graduating from a local Rochester high school or university, it's a big accomplishment and time to celebrate. This is an amazing time to party and celebrate so you don't want to have to worry about how the party goes once everyone is there! With quality Rochester Graduation Parties in Rochester by Kalifornia Entertainment you can sit back, relax celebrating your accomplishment.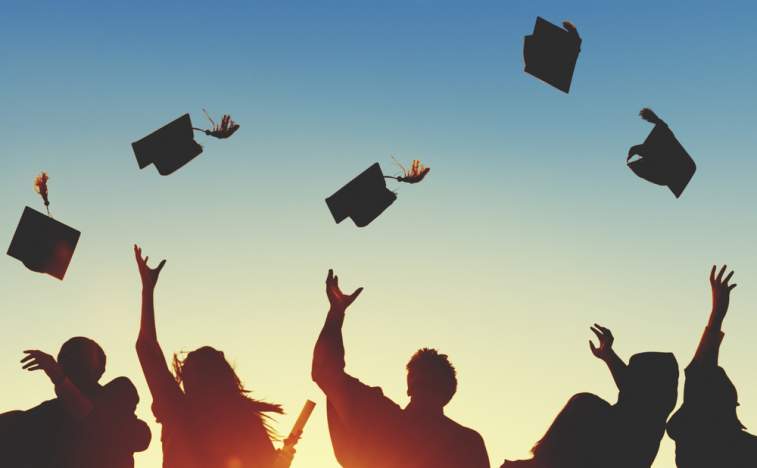 Rochester Graduation Parties
You also might have a very specific playlist in mind. Maybe you want to hear that song from prom, or the one that you listened to on repeat for like three weeks at the beginning of freshman year in college. No matter what your musical tastes are, you're going to want a DJ from Rochester who understands the importance of your accomplishment and is going to sit down with you and take the time to make sure that your celebration is memorable. This is why Kalifornia Entertainment has become the leader and most sought after DJ service for Rochester Graduation Parties.
Because graduations are exciting and sentimental, people may want to do impromptu toasts to congratulate you or relate memories. As a quality Rochester DJ in these types of events, we understand this and will give guests the chance to express themselves and work with those needs.
Kalifornia Entertainment is experienced in coordinating these events so that when it comes to the night of the party, all you have to worry about is spending quality time dancing and having fun with your friends and family.
Whether you're graduating from high school, vocational school, college, Master's or a Ph.D. program, it's a special milestone and a great reason to celebrate! Let us help you celebrate this special occasion. Book a DJ and/or a photo booth, for your big Rochester graduation celebration.
Rochester High School Graduations
Rochester College Graduations