It's time to start planning and to book the DJ and entertainment for your corporate or holiday parties in Rochester, NY. Keep in mind, research shows 85% of a party's success depends on the DJ and entertainment. So, here are a few tips to make sure all your guests have a great time!
Rochester Corporate And Holiday Parties
What kind of entertainment are you looking for? An office party has different characteristics compared to something you would see at a wedding, club event, Birthday party or even a New Years Eve party. Ensure the DJ you choose has experience with the event you're having so that it can be the best it can be and all of your employees have a great time!
Venue & Equipment
If it is an office party that you're planning, let the DJ know the size of the room and how many will be attending. You don't want tons of equipment and huge speakers in a small office or venue space.
Music & Entertainment
Go over the genre of music and playlist, especially for an office party. Will you want the DJ to lead in line dances, MC, or make announcements?

Be Sure To Sign A Contract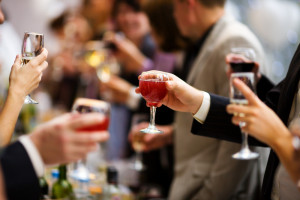 A contract will ensure the DJ will provide their services, and have important information such as hours, location and other details that are agreed upon.
Bring In The Holidays With A Bang!
Kalifornia Entertainment offers spectacular party packages, including dazzling lights, top of the line sound, and Rochester's best DJs mixing the latest music. Our cutting edge DJs are great at reading crowds, encouraging guest participation, and creating an atmosphere of high energy excitement. Contact us with your details and we would be honored to help you "bring in the holidays" properly!