The Holidays are a time of peace, love and friendship. A time to appreciate your life and the others in it as well. A great way to show friends, loved ones and colleagues your appreciation for their friendship and hard work is to throw a Holiday Party. If done correctly, you and your guests can have a blast, cherishing all your hard work and dedication, and end the year on a positive note. Here's why you should Have A Kalifornia Entertainment Holiday Party.
Have A Kalifornia Entertainment Holiday Party
One reason to have a Holiday party is that it's the perfect time to blow off some of that steam from the rough work year. The fourth quarter for many companies can be the most stressful time out of the entire year. A month's worth of work can all be crammed into just a few days, which means lots of overtime and stressed people. No better way to relax and have fun than to have a holiday party.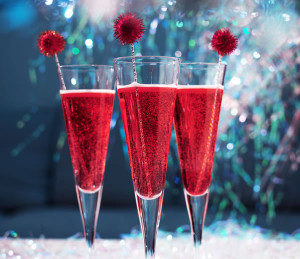 The holiday season is all about friendship and being with the ones you care about. Holiday parties boost company camaraderie, allowing company superiors to spend precious time with the employees who worked their neck off for them. It's a chance for everyone to share great stories together, reminisce about work and create stronger friendships and bonds together for the future, benefiting the future of the company.
Also, Holiday Parties are a perfect time to pass along some holiday cheer to your employee's significant other and loved ones. Often times, the foundation of success for a company is formed from the strength outside of the office life. Spouses, family and friends mean a lot to hardworking professionals, so it's great to spend time with the people who mean so much to your employees and co-workers.
Lastly, a well-timed event as such is the perfect way to end a great work year. Doing so will leave all employee's on a good positive note, and have them happy and ready to go when they return to work in the new year.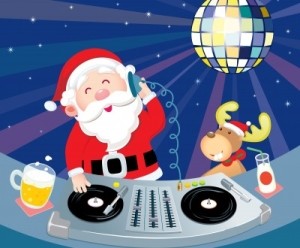 Remember, Holiday parties are an amazing idea, but only if done correctly, Do it the wrong way, and your employees and co-workers will leave with a bad taste in their mouth. Let the Kalifornia Entertainment host your next big holiday party and will have your workers leaving with a smile on their faces… raving about it when they return to work. Here at Kalifornia Entertainment we can cater to all your different visions, and will go to all lengths to make your vision a reality.
If you are planning a Wedding, Nightlife Event or Party, we would love to discuss some of the options available for you.  So please, Have A Kalifornia Entertainment Holiday Party and contact us today for more information. And don't forget…we're offering a FREE PHOTOBOOTH special if you book your holiday party with us for your December or January corporate event!