We've done a lot of weddings and events over the years and they are all special and memorable in their own way. However, every once in awhile something big happens and we are proud and honored to be apart of it. That involved Helping A Family In Need from time to time. The following story below is how we have come together and formed a Dream Team of fellow colleagues and wedding vendors in the business to help one specific family due to a tragic situation they are going through. Check out the story below, posted by WHEC, Channel 10.
---
Helping A Family In Need
Family moves up wedding to make sure father with terminal illness can walk daughter down aisle
January 23, 2017 11:46 PM
"April 19, 1988. She liked to do the dress up. Mommy did the dress up with her the little dresses, hats and bows," remembers Karl Jones.
As soon as Alyssa Jones was born she had her father's heart.
"That's my baby no matter what. I have one girl and two boys, but I can always count and depend on her," said Karl Jones.
Twenty-eight year later, Alyssa is now a teacher and engaged to the man of her dreams. The couple's wedding planning was put on hold when they learned that Alyssa's dad, Karl, has cancer.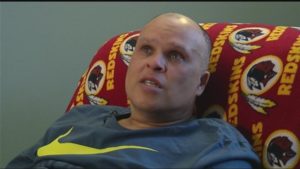 Karl has been diagnosed with Multiple Myeloma — there's no cure.
"You hear that and now the cancer is spread, so we don't know. You start reading up on things, and I am thinking, there is no way I am making it down the aisle," explains Jones.  "When you see your daughter walking down the aisle, and you have to give her away. It is just like… I've worked so hard for this. Then, all of the sudden, I don't even know if I am going to make it."
After the diagnosis, family decided they needed to move up the wedding, so Karl could be there.
Jenn Gagliano, Alyssa's future sister-in-law, started calling venues, but got nowhere. A friend posted the Jones' story on a Facebook Rochester Bridal Forum, asking for ideas on where they could hold a wedding as soon as possible, and help started pouring in.
"It was crazy how many people messaged me: venues, DJs, photographers, people who wanted to decorate," said Jenn Gagliano.
Now, the wedding will be in less than two weeks, thanks to the help of complete strangers.
The Jones family wants to say 'Thank You' to all those that helped, offered advice, and reached out.
"I am so glad… if it wasn't for everyone that is helping us out this wouldn't have gotten done," said Karl.
Karl Jones is now getting ready to walk his daughter down the aisle. He says he is happy his daughter found a man who will love her almost as much as he does.
"They are good together, and if — God forbid — something happens I am glad he is there for her," said Karl.
If you want to help out the Jones family, you can email Angelo Prestigiacomo at angepress@yahoo.com.
The family wants to thank the following people and businesses for helping out:
Finger Lakes Hotel and Angelo Prestigiacomo for providing the venue
Joshua Volpe (Kalifornia Entertainment) for DJing/photobooth/monogram
Bethany Colburn (Colburn Creative) for photography
James Coleman (Coleman Films) for videography
Mina Rivazfar-Hoyt (Something Delicious) for the cake
Vittorio Menswear and Tuxedo for the tuxes
Christina Matiash for the make-up
Lindsay Scialdone Adams (Millenium Hair Studio) for hair
Jennifer Costello for presiding over the ceremony
Angela Jones (Trusted Treasurez) for the flowers and center pieces
Odelia Gilmore (Linens by Odelia) for the specialty linens
Dan Profetta (Profetta Jewelers) for the rings
Jill Bailey (WCB rentals) for the wedding arch
Allie Shults (In the Moment Travel) for transportation
---
We'll have more information and pics after the wedding in a couple of weeks, posted here on the Kalifornia Entertainment Blog!