So, I'm finally getting a chance to sit down and write the official Kalifornia Entertainment 2016 Year In Review for my Rochester DJ, wedding and event entertainment business.  First off, allow me to get this directly out of the way and just say that on behalf of everything that I wholeheartedly love…I wanted to express my profound and sincere thank you to so many sensational clients, whom I had the benefit of being their Rochester DJ and vendor of choice for a considerable and immense day in their lives.
---
2016 Year In Review
All I can say is, "Wow, what a year it's been!"  In just my 3rd full year in business as a Rochester wedding and event DJ, Kalifornia Entertainment has had a wonderful 2016.  I've been a professional club and nightlife DJ for many many years but 3 years ago I made the decision to dive head first into the wedding industry and it's been nothing short of incredible and fascinating.  With each wedding and event I perform at, I learn more and more while gaining an incredible depth and insight into what brides and grooms legitimately want for their day.
I have taken the time to study the demographics, the needs, the metrics and the goals of the Rochester wedding market while also comparing it to many other geographical areas.  This has given me a clear understanding, perception and a proper approach in what will help make Kalifornia Entertainment stand out in a sea of comparable businesses in an over saturated market.  My background and education in corporate marketing, public relations, brand development and years of working in a high-energy nightlife as a well-known Rochester DJ (who has won Best of Rochester 3 times and has been a finalist 8 years in a row) has helped in such a colossal, or dare I say it…a monumental way when it comes to succeeding and allowing my clients to see the value in what I offer them.
With that being discussed, business has been booming and I was busy just about every single weekend from the start of this year to present.  My clients found me through social media, referrals/word of mouth (both client and vendor), were guests at weddings or events I did and through just normal online searches. The most popular questions that I often received when discussing services with potential clients were, "Why are you so much cheaper than ABC or XYZ company?" or "How come you offer so much more than that other guy?"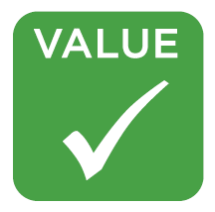 Ok, here's the thing.  I have always been a person that is not afraid of hard work or doing more than the bare minimum (and even in most cases, more than the middle ground).  I have learned in my long years that most people within society prefer to have something of value, regardless of what they are needing or searching for.  It doesn't matter if that value is a service or a tangible item that they can hold and procure or enjoy.  Human beings tend to naturally and organically gravitate to those who give an unequivocal component and something that is extraordinary, which I'm happy to oblige and give to them.  So, when somebody asks me why my pricing or packages give more and are less, it means that I am giving them something of value that means a lot to them.  I don't believe in pricing things so far out of a budget that it means clients will stress or worry about how they are going to afford one of the most magical and unprecedented days of their lives.  I set a dollar amount on what I believe is fair and what I am worth.  Other businesses may not agree with my approach or style but if they have time to worry about what I am doing or how I am conducting business, then they are not focusing on their own objectives and craft properly.  It does go both ways.  I try to instruct my clients and promote the fact that the most expensive service never means you are receiving the best and something cheap never means you are receiving a good deal.  You want your wedding to be the most memorable (in a good way) day of your lives.  Take the time to really see what is out there, compare everything that you are receiving and make the proper educated decision on what the best is for your needs and wants.
Overall I have performed at a broad number of events, up from last year, and next year is looking to be a record shattering year as well.  More importantly, I've done that with very little paid advertising other than a few boosted posts on social media.  This is the concept or undertaking I want readers, clients and shoppers to see.  Kalifornia Entertainment is growing because of the grassroots efforts to build the incredible network of vendors and past clients who continue to refer myself to friends, future clients, their families and anyone else who needs a DJ in Rochester or surrounding areas of Western, NY.  They see what I offer and do for clients, and it has become a required necessity for them to have the exact replica for their event, which means the bar is being set not just higher, but more advanced and superior to a very large percentage of comparable businesses out there.  I have become the preferred Rochester DJ for 37 different wedding vendors.  That includes venues, photographers, cake bakers, officiants, florists, videographers and many others who specialize in certain wedding services or crafts.  I've been blessed to work with so many admirable, brilliant and inspiring people.  I feel I have done a great job for all of those clients and vendors (considering I have over 130+ 5 star reviews on multiple wedding websites and my Facebook page) which is why they continue to refer Kalifornia Entertainment.  As a DJ that has worked in the nightlife industry, as well as many different types of nightclubs and bars, a client is receiving a DJ (myself) that is among the best, the most experienced, the most passionate and knowledgeable and I'm proving that by the substantial growth and the impression I leave on venues, vendors, clients and the thousands of people who attended events and weddings this year.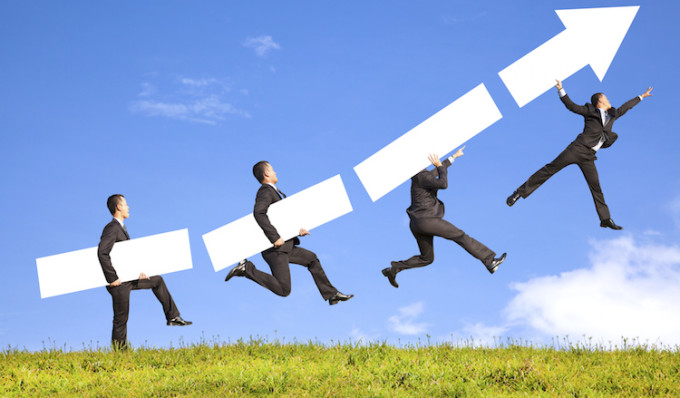 2016 Year In Review Vendors, Venues, DJs & Awards
Rochester Wedding Venues
I want to take a moment and say thank you to a few of the many venues and their staff (in no particular order) who I had the distinct pleasure of playing at this year:
La Luna
Colgate Divinity
Webster Golf Club
The Gallagher
Genesee Country Museum
The Plantation Party House
Ravenwood Country Club
Shadow Lake Country Club
The Century Club of Rochester
Hilton Exempt Club
Whittier Party House
Bristol Harbour
Cobblestone Creek Country Club
Woodcliff Lodge & Hotel
Holiday Inn
RIT Conference Inn
Lodge on The Green
Deerfield Country Club
North Greece Firemen's Field Pavilion
Golden Ponds Party House
Harro East Ballroom
…and so many more!
Rochester Wedding Vendors
For vendors, there are so many but these stand out (again, in no particular order) from this year:
Newland Photography
Chrisom B Photography
Wendy Zook Photography
Adrian DeJesus Photography
Michael Hanlon Photography
Chris Ocean Photography
Bred For Beauty
Coleman Films
Movie Creations
Buffalo Street Media
RocFocus
Something Delicious
Shell's Sweets
Sinful Sweets
Menka's Touch of Elegance
Jennifer Costello – Officiant
Kevin Haney – Officiant
A Simple Wedding
Sassafrass Flowers
Rockcastle Florists
Fabulous Flowers
Pulse Limos
S&S Limos
Diamond's Limo
Trusted Treasurez
Untamed Elegance
Simply Events
Meme's Gift Baskets
LSF Enterprises
…and so many more!
Rochester Wedding DJ's
For DJ's, I want to say thank you to these few who I have passed an incredible amount of inquiries over to who were able to help out brides and grooms for when I was already booked on their dates. These guys came to the rescue and did a fantastic job for many clients who wanted to book me but didn't know where else to turn. I applaud these businessmen for their impeccable services and professionalism:
DJ Steve Lo
Bobby Ellis from Charismatic Entertainment
Tom Hughes from Diamond Shamrock Productions
Steve Turner from Turner Music Productions
Rochester DJ Awards & Accomplishments
We we're honored to win a few awards this year too.  To win these and be considered The Best Rochester DJ & Event Entertainment Business is a wonderful accomplishment that we will cherish.  We hope to keep the trend going and to be able to fill up our "Win Cabinet" as much as possible going forward.
City Newspaper's Best of Rochester Readers Poll — 2016 Best DJ
Rochester Wedding Directory – 2016 Top Bride & Groom Pick
The Knot – 2017 Best of Weddings
The wedding and event industry appears to be doing well and is growing by leaps and bounds in Rochester, NY and for that we are all blessed.  It's a great industry to be involved in.  For those of you who are getting married in 2017 and beyond, I look forward to the opportunity to being your Rochester DJ and entertainment vendor of choice!  I'm also looking forward to working with many new wedding vendors and sharing the matrimonial stage with you all.  Just about 90% of the entire 2017 is completely filled for me.  Other than having some available dates in February and March, I'm signed and ready to rock once again every single weekend in the new year, starting in January.  Even though there is still a couple of months left and I have some Sweet 16 parties, corporate holidays parties and a school dance coming up, I can say this year is a wrap for me.  Plus, I'm able to take a little breather and relax a bit.
But the most important wedding that I am looking forward to, is my own.  My fiance' and I have been together for over 6 years and we're planning a destination wedding out of town, on a beautiful tropical beach with a few friends and family members.  She has been extremely patient and understanding as I've been away every weekend and for that, I give her an incredible amount of respect and love.  She also has taken the time to come and help at some weddings, which I couldn't be any more thankful for.  I can honestly say it has been an intriguing, but riveting experience to be on the other side of wedding planning.  Having that visibility into what so many brides and grooms go through when planning their wedding has been captivating, to say the least.
In conclusion to my 2016 Year In Review, thank you once again to everyone who helped make 2016 an elegant and illustrious year and congratulations to all of our 2016 brides and grooms!  I wish you all a wonderful and happy life together with a lifetime of memories, smiles, and of course love. Best wishes to all, have an amazing holiday season and see many of you in 2017!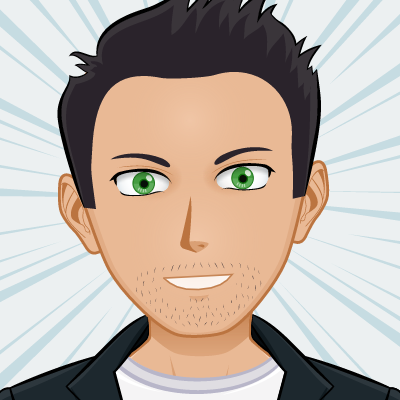 Regards,
Josh Volpe
DJ Kalifornia
http://www.djkalifornia.net