Last night, we were at it again as the Rochester DJ and wedding entertainment of choice for the Bengtson wedding! We met the bride and groom over a year ago to discuss their vision of the big day and have kept in constant communication just about every day with the bride to assure that everything went off flawlessly. It was held at a venue that we have played at A LOT this year and will be back again in about a month. It turned out to be a great day, as you never know sometimes what you can expect weather wise in Western NY when you plan a Rochester Winter Wedding. The bride and groom were extremely happy with how everything went and the bride even mentioned multiple times about how we were their favorite vendor to deal with. So, check out the details below of the Bengtson Wedding!
---
Bengtson Wedding
Venue: Cobblestone Creek Country Club (Website | Facebook)
Photography: John Larkin Photography (Facebook | Website)
Officiant: Flower City Nuptials (Facebook | Website)
Kalifornia Entertainment Supplied:
Rochester DJ with Turntable Setup
Professional High Definition RCF Sound
Intelligent High End Dance Floor Lighting
Blue Uplighting
DMX Computer Controlled Lighting Using Daslight 4 Software
Custom Monogram Lighting
Additional High Definition JBL Audio For The Ceremony
Ceremony PA and Audio
SHURE Professional Vocal Wireless Mics
---
Music Details:
Wedding Party Grand Intro Song: Justin Timberlake – Can't Stop The Feeling
Parents Grand Intro Song: Earth, Wind & Fire – September
Bride & Groom Grand Intro Song: Bruno Mars – 24k Magic
Ceremony Processional Song: Perfect – Piano version featuring Pachelbel's Canon (piano cover)
Ceremony Bridal Entrance Song: The Piano Guys – A Thousand Years
Ceremony Exit Song: Bruno Mars – Treasure
1st Dance: Frank Sinatra – Train – Marry Me
Groom & Mother Dance: Def Leopard – 2 Steps Behind
Bride & Mother Song: Michael Bolton – Fathers & Daughters
Cake Cutting: Maroon 5 – Sugar
Anniversary Song: Alan Jackson – Remember When
Final Song of The Night: Fall Out Boy – Thanks For The Memories
---
Like what you saw here for the Bengtson Wedding? Want to learn more about how Kalifornia Entertainment is the absolute best and #1 choice for your wedding or event? Fill out this form with your details and we'll get back to you right away with more information!
---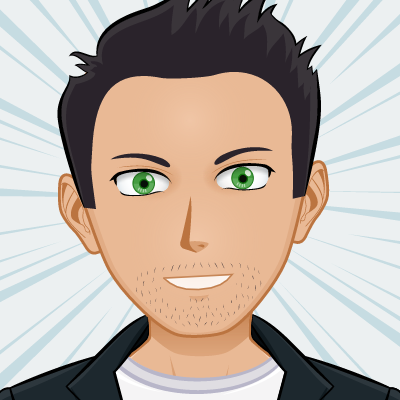 DJ Kalifornia (Joshua V.) is an 13 time finalist and 5 time winner in the annual Best of Rochester City News Poll as Best Rochester DJ, voted upon by thousands of people over the years as a finalist and winner. He was also a finalist in the WHEC's Channel 10 News weekly "Rochester Rocs" award as Best Live DJ, nominated in the annual prestigious "Roc Awards" as Best Rochester DJ, as well as a winner and finalist in the Democrat & Chronicle Choice Awards as Best DJ In Rochester.
Kalifornia Entertainment, as a company, is an annual multi-award winning business with achievements from The Knot, Weddingwire and other online wedding directories.  The business has achieved over 500+ five star reviews in total and has been placed on 50+ PROVEN preferred vendor lists. DJ Kalifornia was the leading long time successful resident DJ at Rochester's beautiful ONE and Two89 nightclubs in the East End District, as well as resident at many other nightclubs in the area. He was a long time monthly resident on Party 103…a worldwide radio station with millions of listeners and world renowned top global DJ's. You can see him play at other nightclubs all over as a special guest or headliner from time to time when not doing private events.
He currently writes for DJ Times magazine (now DJ Life Magazine), which is the biggest DJ specific world wide publication with millions of readers spanning across the planet on every continent and showcases the worlds best DJ's. His articles discuss how to get an upper edge over the competition and how to apply strong marketing techniques, strategies, social media, Public Relations and diversity in a way that places you as an industry leader and gain more business. The magazine featured him in a full article, in April of 2020. 
He's been a resident DJ at just about every major nightclub in the Rochester, NY area over the years (and has played all over elsewhere as a guest and resident DJ), was the founder and creator behind the Rochester Zombie Prom, Showcase of The Arts, One Night In Heaven Fashion Show, and many other popular large scale events around WNY. He has thrown hundreds of established and successful themed events, themed weddings (considered the best and #1 elite in Rochester for putting together unique themed wedding receptions) and is very well known through out many different social and business groups and circles in WNY. His experience, vision, knowledge and the ability to make your wedding or event stand out from the rest, puts him at the top and head of the industry that no one else can duplicate, when it comes to being your DJ or entertainment vendor of choice.