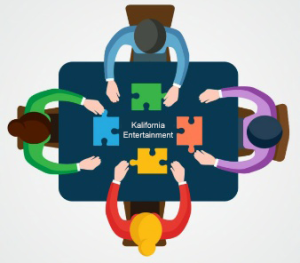 When you're looking for a DJ in Rochester, NY for your special event or wedding, are you aware of what the differences are between each DJ or DJ company besides pricing? We'd like to help you by covering some key topics and features that will help you know what to look for and to really get to know your DJ so you can make the best decision on who to hire for your special day. So, here is our blog entry on How We Differ From Other Rochester DJ Companies.
Who will your event or wedding DJ be?
Some Rochester DJ companies will have you speak to  a salesperson who will tell you all about the company and it's services and pricing…they'll learn a little bit about you and your event and then distribute the job to a DJ they feel would be a good fit for you. With these companies, you're not even talking to the person who will organize and plan your event with you. There are companies whose business model is to not assign the DJ to your event until a week or two before your event. We've heard of  companies who simply collect your money and then send an email that says "Thank you for your business, your DJ will contact you in the weeks leading up to your event. Have a great day." This feels very automated and impersonal. It also makes it hard to build a connection and really get a DJ who specifically fits your needs for your special occasion. You don't really get to "choose" your DJ. You won't know some of the key factors that make a DJ/MC great. You won't know if they have good MC skills, or if they are really familiar with all of the intricate details you've planned for and dreamed of. These are not questions you want answered weeks or days before or especially the day of your event!
 At Kalifornia Entertainment you are contacted directly by your DJ from the start (always DJ Kalifornia). We like to be very involved in the planning process and really get to know our clients personally. Many of our clients become friends and it's common for us to be invited to birthdays and dinners with them long after their event with us has passed. We've even heard guests asks the bride and groom, "How long have you known your DJ?" often thinking our clients hired a friend because we take the time to really get to know our clients, to know the names of their honored guests, and to at least "seem" like we're very familiar with the client and their immediate family/friends. For us it's not just the music but it's knowing and being able to convey the client or couple's "story". We build a relationship that lasts. It shows a level of professionalism, but also a connection greater than just being all about the money and the business. We take great care in getting to know our client's and creating a unique, personal experience for them and their guests. Leaving it up to chance with who will be your DJ is not an option with us. We look forward to knowing our clients and their family and friends.
How will you get in touch with your DJ and when will you be contacted back?
One of the things we pride ourselves on is our prompt communication. You'll have our direct cell number and email from the start if you ever have any questions. Our goal is always 24 hours or less on returning your call or email. Don't be surprised if you are contacted immediately though. We do this not just for our clients, but for wedding planners and vendors as well. We like to stay on the same page with everyone and when you don't hear back from people it leaves a lot of guesswork that can be stressful. Many clients thank us and are amazed when we return their calls promptly, they even leave reviews about our outstanding communication.  Like any business, we do have boundaries, we try not to accept calls really late at night or on holidays, and during peak event/wedding season we can't always get right back to people, but we make our clients a priority where other DJ's might wait several days to respond.  That's just unacceptable to us.
 "Don't put off tomorrow, what you can do today."
We check our emails and Facebook messages regularly on the go. I mean, who isn't carrying their phone with them everywhere these days? We are easy to reach and communication is what keeps things running smoothly and is a standard practice at Kalifornia Entertainment.
How can you make sure all your songs/Wedding information/announcement requests are received, stored and seen by your DJ?
We take the time to plan out special requests, songs, and announcements WEEKS before your big day! We also go over the wedding party information, ceremony information, and special song requests about a week before and AGAIN on the day of the wedding with you before everything is kicked off so that there are no surprises and everyone is on the same page. Once again, being able to plan accordingly and have everything you want is key to throwing an amazing reception and making everyone very happy. We also make multiple copies of your requests and store them in an easy online retrievable spot so that they are always handy in case they are left behind or destroyed by accident.
 These are just a few of the ways we stand out from many of our competitors and keep our reputation so solid. In our opinion, a top notch event requires great entertainment and the best ways to insure that starts with great communication with your DJ (the DJ who is actually going to be helping with all of your planning and performing at and executing your event),  personalized services tailored to your individual needs, and a coordinated system that makes planning a breeze. Your DJ should be someone you trust and believe in to do a great job, not only because we're being paid to, but because we have an actual relationship and we want to see you and your guests happy. As we say "we're fully invested in your event until the very last song"…and when the music stops, we guarantee that we're your DJ company of choice for life.  Several things really make an event amazing; the venue, the food, and the party! You don't want to skimp on these or enter in blindly making your decision. It's your biggest day, make it count! We hope this has helped you in some way and you see the level we go to making sure the planning is easy and you're confident in our event & wedding DJ services here in Rochester, NY! Have a great time setting up your special occasion and we look forward to hearing from you to meet and hopefully be booked as your DJ of choice soon!