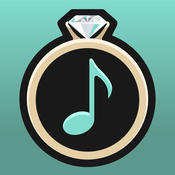 There's nothing better than music to breathe life into a party – so if you want your wedding to be unforgettable from all points of view, you should make sure to plan your music as well. How to do this? Kalifornia Entertainment has  some amazing bits of advice and Tips On Planning Your Wedding Music to help you out, so read on if you want to find out more.
Be unique. Your guests have probably seen their fair bunch of weddings throughout their lifetime, so they will most likely be more than familiar with wedding clichés and unoriginal ideas. Think of something to surprise them with, such as a coordinated dance, asking them to write down their favorite song (and have the DJ play it) or asking them to dance instead of clinking their glasses for a kiss. Your creativity is really the only limit you have!
Don't stress too much. As long as you know what you want in terms of music, your DJ will most likely be able to help you find the very best playlist. Think of a genre or of an artist you like and he/she will help you find the best song for your First Dance, Father-Daughter dance and for all the other special moments at the wedding too.
Be wise when choosing your DJ. Of course, you may have that friend of a friend who is a DJ but, generally speaking, it is not fully advisable to hire friends for your wedding (not when it comes to your DJ and, basically, not when it comes to anything else either). They may have a bit too much to drink, they may not be as professional as you would want them to be and, on top of everything, money may become an issue between the two of you. And that's the last thing you want to lose a friend over!
Here at Kalifornia Entertainment, we have learned that providing brides and grooms with exquisite DJ service is one of our best pleasures in life. Contact us if you need a DJ that really knows what they are doing and if you want to make sure that they will truly bring your party to life!