Did you know that Kalifornia Entertainment's job as the Rochester DJ and entertainment at your wedding goes far beyond playing music? I strongly believe that many future couples either forgot or haven't realized the importance of having a professional DJ that offers above average service not only on the night of their Rochester reception or event but also throughout the planning months leading up to the big day.
---
Above Average Service
At Kalifornia Entertainment, I strongly feel that there are key areas of service that we exceed expectations in, and it's usually touted in many of the 5-star reviews that are received. Technology has grown by leaps and bounds and has become cheaper, so with todays saturated Rochester DJ industry, just about anyone can pick up a laptop, some cheap gear and press play. It has to be asked though…is that acceptable on one of the most important, critical and paramount nights of your life? It shouldn't be.
The treasured and prized service that Kalifornia Entertainment provides goes far beyond pressing play, creating a Spotify playlist, playing off YouTube, setting up cheap equipment and lighting and announcing a few things on a mic which so many in this saturated industry believe is an ok thing to do.
While recently reading some of the fascinating reviews and feedback that many of our elated and thrilled couples provide after their Rochester wedding, we noticed an important trend that many have all stated over and over about the above average service that was given to them. One common testimony that they touched on are the important responsibilities that we bring to all of our weddings. Someone once told me that in business (a successful one that is), value goes beyond a price tag. I have always instructed clients to make sure they are getting the most value for their hard-earned money. Don't settle for that guy who shows up with the laptop, YouTube, cheap gear and doesn't provide more for you than just pressing play. Here are a few of the Rochester DJ services that we are proficient in that many others might just fall short of providing.
---
Making Sure All The Other Vendors Are On The Same Page

If photographers, videographers, officiants, coordinators and event planners are all in sync working together and are happy, then the night will progress, move along and go without any scary situations. We advise and update the photographer and videographer of when certain important formalities will happen and are taking place and where at. We also make sure they are set up and ready to shoot without missing a single thing. I always tell them when they arrive that I won't do a single formality until they are ready to go. I've heard a lot of horror stories out there where the bride and groom were outside with vendors and their 1st dance song, or parent dances or some other important formality, started playing and they were not ready. This is unacceptable and Rochester DJ's who do it should be ashamed of doing such horrible things when everyone is not set up, prepped and ready.
We also help them by allowing them to plug into our equipment if they need audio from mics or music. We make sure they are in place when we start the Grand Intros and know where everyone is entering, where people will be standing and what will happen afterwards. We also work very closely with the Rochester wedding coordinator or event planner to line up the wedding party for introductions, understand when meals are being served, and properly time dance sets and speeches along with many other things in case timing needs to be expanded or shortened. Bottom line is, we want to do everything possible and from our end to assure that your job is as easy as possible.
Keeping Communication Open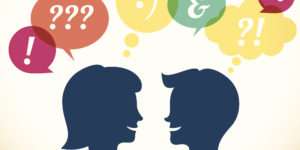 Look…I know how stressful and nerve-wracking wedding planning can be. When all of that begins to weigh you down, I am ALWAYS there to help with ideas and suggestions. Many clients will send me messages on Facebook, text or email when they need something or have questions. I make it a habit to get back in touch with them almost immediately. Just about all of the clients that book Kalifornia Entertainment are getting married for the first time and in many cases are also working to establish their future (buying a home, having a baby, starting a new career, etc) while also planning a wedding that they have a lot of uncertainties about. Providing ideas and responding as quickly as possible will put everyone at ease and will prevent stressed clients from wanting to pull their hair out. I instruct everyone that it's important to lean on me as your Rochester DJ so I can help answer questions regarding music, lighting, set up, timelines, dances, décor, photo booths and other services that you might be in the dark about.
Checking In With You All Night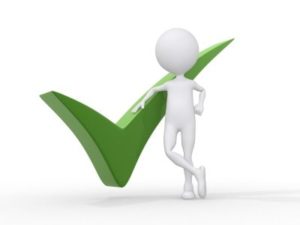 We believe that there is nothing more unfavorable or inferior than not having an idea of how your Rochester wedding is going to go. Keeping you and your bride or groom, and sometimes even the parents, update with important details, schedules, formalities and expectations is critical and relevant to do throughout any Rochester reception.
Normally, a general timeline and flow of events is given or set up prior to every event, but let's face it…schedules and timelines are usually blown to hell and don't always go as planned as far as the timing goes. Things can change and be altered at the last second and it's our job to be prepared and keep the flow in order. Most importantly, we want to make sure that you are having a great time and not getting stressed out over when certain formalities are going to happen or scheduled.
Having Faith That We Will Understand Your Style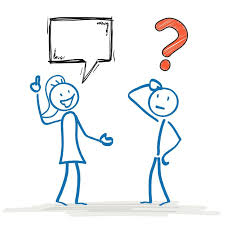 Every Rochester wedding that Kalifornia Entertainment does is different from the next and my goal is to make your wedding unique to your style. No one wants their wedding to be identical to the last one or feel like it's a cookie cutter Plain Jane event. It starts when we first meet and we ask you about your vision, music preferences, lighting ideas, guest preferences and your visions for your Rochester wedding. Your style in music and the ideas that you have are the blueprints to your wedding and we are the construction workers that build off of those blueprints. By the time your wedding arrives, we will have a vast and considerable understanding of what you exactly want. Your greatest sense of relief should be that we understand the importance of providing above average service from start to finish (and even in some instances, beyond finish).
I especially enjoy getting to know my clients and by being prepared, organized, understanding and going above and beyond your expectations, it assures you will have the Rochester wedding that you always dreamed of.
So, if you're looking for exceptional experience and a Rochester DJ that will make all of your thoughts on what a perfect wedding should be, come to reality, then let's set up a time to talk more about your big day! Fill out this contact form with all of your details and I'll get back to you no later than 24-48 business hours with additional information!
---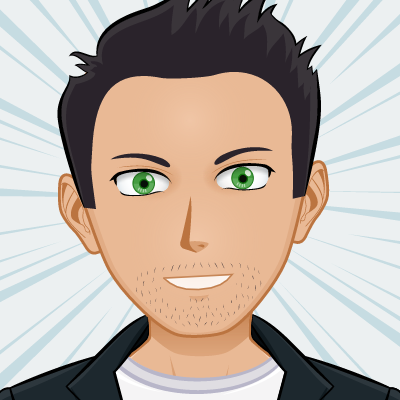 DJ Kalifornia (Joshua V.) is an 13 time finalist and 5 time winner in the annual Best of Rochester City News Poll as Best Rochester DJ, voted upon by thousands of people over the years as a finalist and winner. He was also a finalist in the WHEC's Channel 10 News weekly "Rochester Rocs" award as Best Live DJ, nominated in the annual prestigious "Roc Awards" as Best Rochester DJ, as well as a winner and finalist in the Democrat & Chronicle Choice Awards as Best DJ In Rochester.
Kalifornia Entertainment, as a company, is an annual multi-award winning business with achievements from The Knot, Weddingwire and other online wedding directories.  The business has achieved over 500+ five star reviews in total and has been placed on 50+ PROVEN preferred vendor lists. DJ Kalifornia was the leading long time successful resident DJ at Rochester's beautiful ONE and Two89 nightclubs in the East End District, as well as resident at many other nightclubs in the area. He was a long time monthly resident on Party 103…a worldwide radio station with millions of listeners and world renowned top global DJ's. You can see him play at other nightclubs all over as a special guest or headliner from time to time when not doing private events.
He currently writes for DJ Times magazine (now DJ Life Magazine), which is the biggest DJ specific world wide publication with millions of readers spanning across the planet on every continent and showcases the worlds best DJ's. His articles discuss how to get an upper edge over the competition and how to apply strong marketing techniques, strategies, social media, Public Relations and diversity in a way that places you as an industry leader and gain more business. The magazine featured him in a full article, in April of 2020. 
He's been a resident DJ at just about every major nightclub in the Rochester, NY area over the years (and has played all over elsewhere as a guest and resident DJ), was the founder and creator behind the Rochester Zombie Prom, Showcase of The Arts, One Night In Heaven Fashion Show, and many other popular large scale events around WNY. He has thrown hundreds of established and successful themed events, themed weddings (considered the best and #1 elite in Rochester for putting together unique themed wedding receptions) and is very well known through out many different social and business groups and circles in WNY. His experience, vision, knowledge and the ability to make your wedding or event stand out from the rest, puts him at the top and head of the industry that no one else can duplicate, when it comes to being your DJ or entertainment vendor of choice.