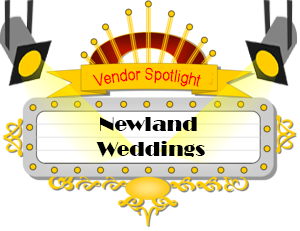 Here at Kalifornia Entertainment, we absolutely love working with our preferred vendors (click here to see our full list).  We refer them to many different brides and we stand by each one out of mutual respect through out the wedding industry.  We have brought them a lot of extra business, and they have referred us to many many different brides and clients as well.  It's a wonderful way to network and get your name out there while maintaining low marketing overhead.  So, we have decided to start a new feature on our blog that we are calling the Vendor Spotlight.  We'll showcase 2 of our preferred vendors every month, interview them, and show the community why they are such a reputable business to book for your next wedding or big event.  We get things kicked off for the very first one — Vendor Spotlight – Newland Weddings.
---
Vendor Spotlight – Newland Weddings
We have known Todd Newland (the owner of Newland Weddings) and have been friends with him for a long time.  We've worked together at some pretty remarkable events over the years as well.  We wanted to get inside the mind of the well known photographer and see what makes him tick when it comes to weddings.  Here is the very first…. Vendor Spotlight – Newland Weddings.
Kalifornia Entertainment: Thank you for sitting down with us.  Let's get things kicked off by asking, how did you first get into wedding photography?
Todd Newland: I waited a very long time to step into the world of weddings.  For many years family, friends, and clients told me to "just jump right in" but I knew how delicate weddings can be.  I wanted to learn every angle of it before photographing a clients most cherished memories. So that is exactly what I did!
KE: That's amazing!  In a world where many people do not study the industry first and don't look at it from a logical point of view, it's great to see that you took that approach in the beginning.  How long have you been doing photography in general?
TN: I have always had a thing for photography!  I was never the type of person to go shoot random objects and landscapes.  I started out by shooting models, families, etc.  I loved the idea of shooting subjects that could appreciate what you took.  I shot hundreds of thousands of photos before earning a single penny.  10 years of shooting photographs that then eventually landed me into the world of wedding photography.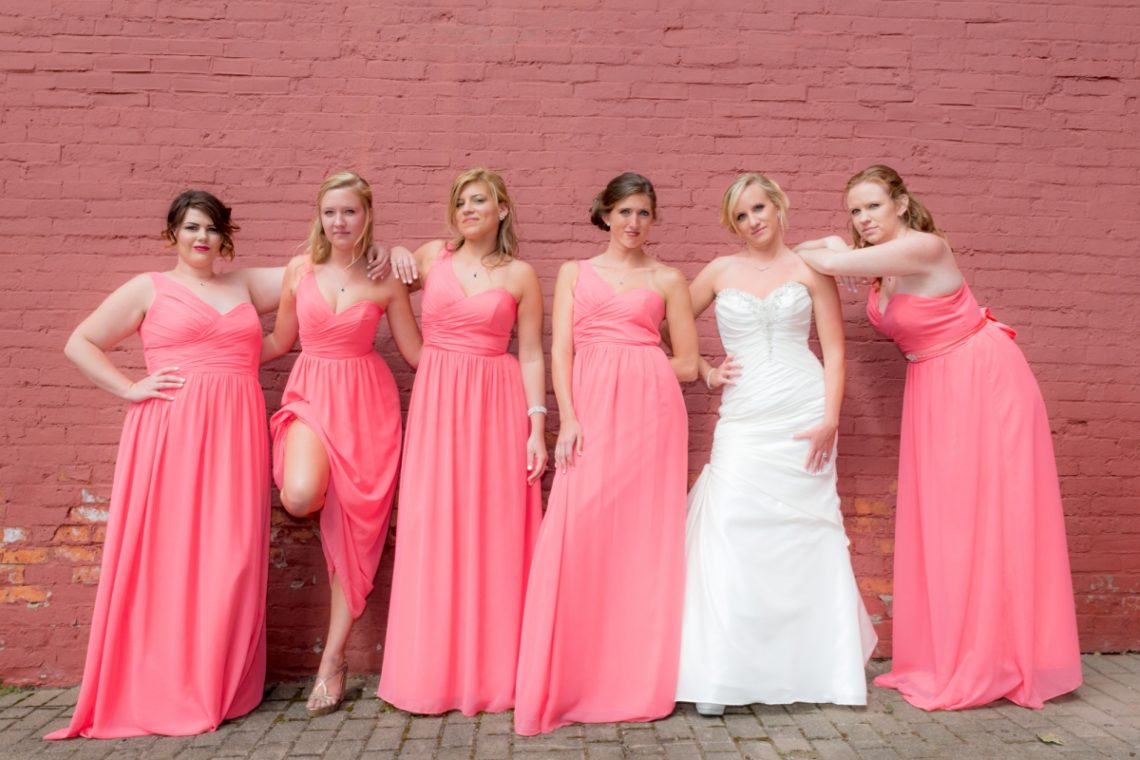 KE: So, in other words, you have A LOT of experience!  Do you have a favorite style you like to shoot?
TN: This is so tough to answer because I truly base my style of editing based on the clients I shoot.  Some are vintage, some are bold and colorful and some are soft.  I can only answer the question by saying I like to shoot clients who allow me to learn about them so I can build a unique and original style for them.  That is what gives me true joy.
KE: Taking the time to really get to know clients on a personal level is what makes our jobs as wedding vendors that much more amazing.  Plus, it also makes our job easier when we really know the ins and out of what our clients want or expect.  How many weddings do you usually do each year?
TN: I try to not to overwhelm myself with a mass amount of weddings because that is just not fair to all of my clients.  A wedding photographer should not be judged on how many weddings he does but on how well they photograph weddings.  I use the time in-between to build a relationship with my clients until their wedding day, from our first sit down meeting to taking their engagement photos and then meeting a few times at the wedding location to go over the day and plan it out to help them have less stress.
KE: Quality over quantity is ALWAYS the best rule!  Do you have a favorite wedding you have shot?
TN: I have many but the important thing is that each and every one of my weddings are unique as well as awesomely fun!
KE: What made some of them your favorite?
TN: The fact that I get paid to go to a fun party, eat great food and be part of the most important moments in peoples lives is just awesome!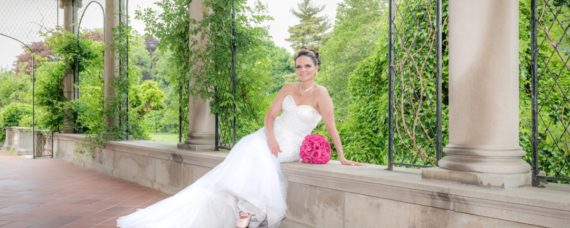 KE: We couldn't agree more!  Being there and seeing two families become one is such a magical feeling.  What kind of equipment do you use?
TN: I use all Nikon products, professional camera and lighting equipment with back up equipment as well.
KE: Having the best of the best equipment and backups is one sign that you have an amazing vendor that takes a lot of pride in what they do!  Do you do any other type of photography?
TN: I have many different styles that I shoot besides weddings such as models, seniors, families, vehicles, events, etc.  But I have backed off from most of it to concentrate on weddings to be my main style of photography.
KE: Do you ever shoot with an assistant or is it mostly just yourself?
TN: Trusting someone with my niche art can be very tough.  If the client would like me to use a second photographer then I use only a few trusted artists.
KE: Putting your art into the hands of someone else can be a tough call.  You have a strong reputation to hold up and as the saying goes, "Sometimes if you want the job done right, you have to do it yourself."  If you could describe the perfect bride, how would you do so?
TN: In one word? "Happy".  When all of your brides recommend you to so many people daily, you know then you have done right by them.  When I have done my job right then it makes it easy for a bride to become the perfect bride every time. *winking*
KE: That is something that we understand probably better than anyone.  Referrals and reputation go a very long way in this industry.  Having others vouch for you can turn your business into a very successful one almost over night.  Have you ever had to deal with a bridezilla?
TN: Never when I was shooting.  I have only seen it when attending a wedding as a guest.  That being said, I observed and learned many things a photographer should not to do to anger a woman.  *laughing*  Every bride should take into consideration that just because you pay someone for a service does not entitle you to be rude to them.  Especially since they can legally shoot you, cut your head off and frame your husband. *laughing*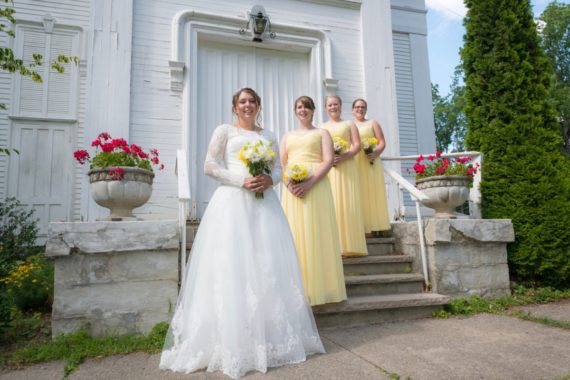 KE: If there is one photography accessory that you can't live without, what would it be?
TN: Batteries!  I constantly bring an over abundance of batteries with me.  I never want to run out and I do not trust rechargables.
KE: We're the same with batteries.  Having Shure pro series wireless mics die due to dead batteries is something we never want to see happen.  So we can understand the OCD about having extra's around.  What type of software do you prefer to use when post editing pics?
TN: All of the best programs including Photoshop, LightRoom, etc…  I try to educate clients for them not to get hung up over big names or how they think editing can make or break a photo.  The photo when it is taken is the pure sign of a true artist and what the photo outcome will be.  In other words, how a photographer sets up a shot is how well it will look after small editing instead of major.
KE: What gives you ideas and inspires you to take great shots?
TN: Honestly, I love being challenged.  I do not like typical boring wedding shots.  I like to step outside the box under pressure on a wedding day and quickly look for those extra unplanned beautiful moments to photograph.
KE: Being cookie cutter is a good way to lose bookings.  Setting yourself apart and doing something that no one else can or will do is another great way to be successful in this industry.  No bride wants her wedding to look or feel like another brides.  Do you have a dream destination that you would love to have the opportunity to shoot at?
TN: Bora Bora!  Anyone reading this who wants a destination wedding should know that I am already packed and ready to shoot!  *winking*
KE: Take us with you if you ever do get to shoot in Bora Bora!  We can give the bride and groom an amazing package deal!  What do you think of the photography industry now and where do you think it will be in 5 or 10 years?
TN: Well, 10 years ago people were still debating on film or digital.  I think that today, photographers have an advantage when it comes to editing and taking an endless amount of shots to look back on.  That being said I feel 10 years from now the market will be over saturated with amateurs looking to cash in on quick money and not looking out for a bride and grooms best interest when it comes to professional wedding photography.
KE: We see that now in the DJ business.  Anyone who has a laptop, some lights and speakers with very little experience thinks they can be a DJ.  Do you have any favorite photographers that you look up to?
TN: None that are specific.  I view all professionals in the business as amazing artists.  Some that seem to create breathtaking wedding photography that is priceless, amazes me just as much as every bride who pins on Pinterest.
KE: What advice do you have for someone who wants to pursue photography?
TN: If they plan to do it for money . . . Don't!  Photography is an art, it is something that should be appreciated, respected, and loved.  Many people get involved by thinking a cheap camera will make them a fortune, it won't.  I can promise that the time spent shooting photographs is about 10% and the hours involved in the marketing yourself, editing, paying bills, buying and replacing equipment, emails, sit downs and let downs is more than a full time job.  It is a endless lifestyle many can not handle.  Many people do not see or understand this when hiring a wedding photographer.  They assume it is 10 hours of shooting and they get handed a heavy paycheck.
KE: If you and your camera were invisible for one day and you could go anywhere in the world, what would you shoot?
TN: Awesome question, and since the Swedish swimsuit team is too long of a plane ride for me I am totally going to abuse the privilege of this question and say I would fly to California and snap a photo of Kanye crying.  It just sounds fun to expose.
KE: That may be the greatest answer in the history of interview questions!  Anyone you would like to thank?
TN: All of my past and future clients for trusting me with their most memorable moments!
KE: Thank you so much Todd for spending a few minutes out of your busy schedule and answering our questions.  We have some pretty amazing weddings coming up this year that we're working together on that will be a lot of fun and extremely memorable!
Be sure to follow Newland Weddings on social media and check out their website for additional information!  Our next Vendor Spotlight will be a well known local baker.  Stay tuned for the next feature within 2 weeks!  For more information on how Kalifornia Entertainment can make YOUR next event amazing, contact us today for a no obligation quote!  And be sure to check out the rest of our Preferred Vendors to inquire about what they can do today for your big event!
Newland Weddings
Website: www.NewlandWeddings.com
Facebook: https://www.facebook.com/NewlandWeddings
Instagram: https://www.instagram.com/newlandweddings/