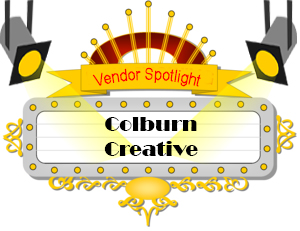 Welcome back to another edition of the Kalifornia Entertainment Vendor Spotlight series.  This time around, I'm sitting down with one of my favorite Preferred Vendors, whom I've had the distinct honor and privilege of working with at an incredible amount of Rochester wedding receptions.  It's a husband and wife photographer team, known as Colburn Creative and consists of Bethany and Christian Colburn.
Little side note about Bethany is that her and I actually worked together many years ago at one of the top nightclubs in Rochester, when I was their longest running Saturday night resident DJ.  So we actually go way back but it wasn't until recently in the last few years where we have been able to work together as a dynamic rock star vendor team and make so many wedding clients extremely happy.  I had the opportunity to sit down with Bethany and chat a bit about her work, the industry and some advice for aspiring photographers.
Check out the interview and Vendor Spotlight – Colburn Creative after the jump.
---
Vendor Spotlight – Colburn Creative
Kalifornia Entertainment: Hi Bethany!  Always great to see you and Christian.  Thank you for taking the time to sit down and discuss Colburn Creative with us.  Let's get everything kicked off and tell us how did you first get into photography?
Bethany Colburn: Hi Josh! Thank you for having me here. It's wonderful that I get to sit and chat with a business that is considered the absolute best in Rochester at what you do and what you do for a lot of brides and grooms. Your reputation definitely precedes you as being #1 so I'm happy I get to work with you so often.  I first got into photography as a hobby as an awkward young artist. *laughing*  I got more serious about it while I was in school for fine arts and shortly after while I was living in New York City!
K.E.: New York!  W'oh!  They say all the best photographers in the world either come out of New York City or have studied there extensively.  It's no wonder why your photography leaves people in complete awe and why your pictures are just so beautiful!  What made you decide to start doing weddings?
B.C.: Christian and I had photographed weddings with other companies for years but I always hated how impersonal it was.  I would show up to second shoot and wouldn't even know the couples names.  I decided to start Colburn Creative to give my couples amazing photos AND an amazing experience.  I develop relationships with my brides and often end up doing their wedding and then maternity, newborn, and family photos!  Its so fun to get to see them year after year!
K.E.: Oh man…let me tell you.  That relationship and bond you form with clients is such an important trait to have in today's industry.  So many people are into the "wham-bam-thank you mam" and that's it.  They don't develop an on-going relationship and friendship with clients and that's a major difference between really caring about those who book you and those who just look at clients as a single business transaction.  It happens quite often with us where we get invited after a wedding to hang out with clients, go out to dinner, have a bonfire, etc.  We love being able to form that friendship with people and hang out long after the wedding craziness is over.  And it honestly shows that our heart is in what we do for each and every client, which is rare in today's wedding industry.  Do you have a favorite style of shooting you love the most?
B.C.: See?  That's why Kalifornia Entertainment will always be light years ahead of any other DJ and entertainment company.  Your heart and soul goes into everything you do and it shows by how much your brides and grooms love you.  I think that's magical!   For shooting styles, I think Colburn Creative offers a very unique style when it comes to weddings!  We combine our backgrounds in advertising photography, and fine arts to create perfectly lit, aesthetically pleasing images that really showcase the personality and emotion of couples.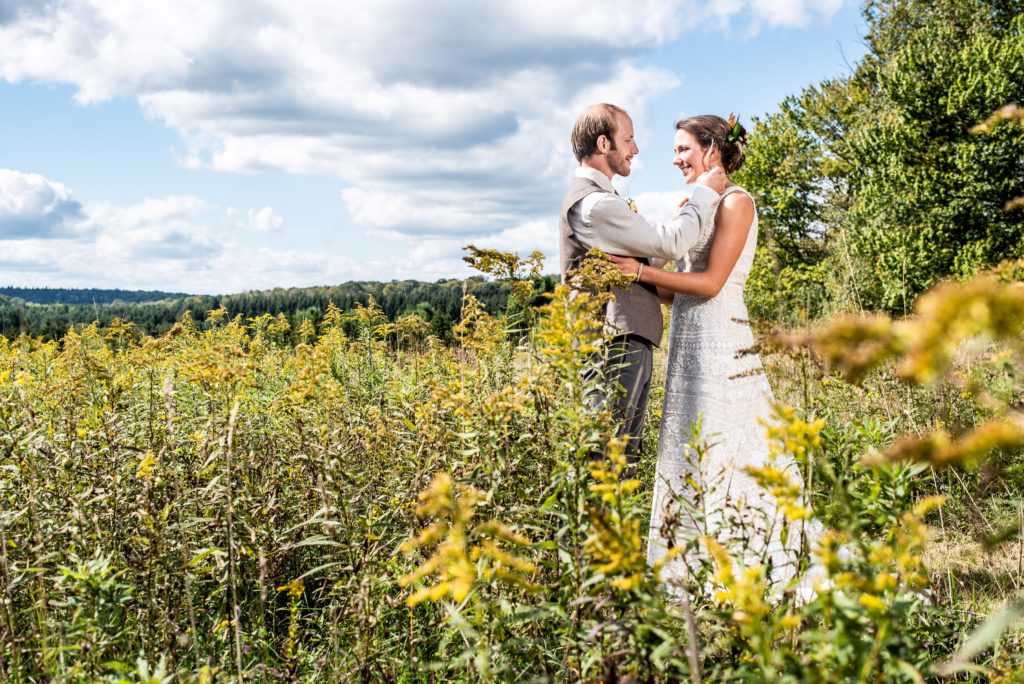 K.E.: Kalifornia Entertainment has worked with A LOT of photographers and not too many out there can convey the personality and emotion that you and Christian are able to show through your lenses.  I think anyone can point a camera and press a shutter button but not everyone can tell a story and show emotion through pictures captured like you guys can. You execute that flawlessly and it's something that really shows not only your skill level but how much you understand your clients because you get to know them on a deeper, more personal level.  That's a major difference between an amateur and a professional.  How many weddings do you usually try to do every year?
B.C.:  Josh, you're making me blush! *laughing*  We do between 30 and 40 weddings every year!
K.E.: That's a lot but it's understandable that you do so many because you and Christian are so unbelievably good at what you do. What has been your favorite wedding to shoot to date, and what made it your favorite?
B.C.: I love all of our weddings for different reasons but, I have to say one of my favorites was in Ithaca in a park.  Everything was handmade and intentional.  It was so free and natural that the beauty of their relationship was really the focus of the entire day.
K.E.: I really enjoy weddings like that. They give off this realm of love that floods everyone's hearts with joy. So let's chat a little about equipment because lets face it…having professional equipment is a key indicator if you have yourself a professional wedding vendor or an amateur who shouldn't be working in this industry. What type of camera equipment do you use or always bring with you?
B.C.: You mean showing up with only a little point and shoot camera or an iPhone isn't professional?  *laughing*  We shoot with top of the line Nikon cameras and equipment, and bring between 2-4 cameras to every single wedding.  We also bring along assorted lighting gear so we're prepared to make magic in any situation!
K.E.: I've personally witnessed you and Christian setting up all kind of lighting rigs and walking around with all types of cameras and lenses around your waists.  It's like having a professional photo studio at every wedding.  I've also personally witnessed you guys doing some pretty incredible stuff outside at night or during sunsets with studio lighting that I have NEVER seen anyone else do.  What other types of photography do you stay busy with?
B.C.: You always have to be prepared to capture the perfect shot.  That's one reason why we bring so much gear with us to weddings.  You know how it is.  Our clients are relying on us to deliver excellent results because we sold them on the fact that we are the best option for their needs and wants.  It's hard to do that sometimes when you're unprepared so we always make sure we have what's needed so that our clients are super happy with the end result.  I stay busy during the weekdays with newborn photography, an occasional birth and a lot of beauty and fashion work!
K.E.: I couldn't agree with you more about being overly prepared.  It's always better to bring more than you need than to not have what you need at the last minute.  Do you often shoot with an assistant or as a solo photographer?
B.C.: Christian and I both shoot alone but we prefer to shoot together.  We have a good flow.  Once in a while we will bring in one of our photographer friends to second shoot.
K.E.: You guys work so well together.  It's like a super hero with their sidekick.  Having you both work together also assures you get the best shots from all different locations and angles too. I think I've actually seen Christian crawling around on the floor a few times getting low shots while you walked around getting higher shots. *laughing*  Describe your perfect client?
B.C.: *laughing*  Yeah, Christian likes to get those unique and fun shots and that sometimes can mean getting down on the ground and a little dirty.  My perfect client is a multi-faceted person. *laughing*  I want someone who really is excited to get married and be in love.  Someone who really values my work and trusts that I am going to make sure they have the most beautiful memories.  I become really good friends with a lot of my brides and get very involved in their wedding planning!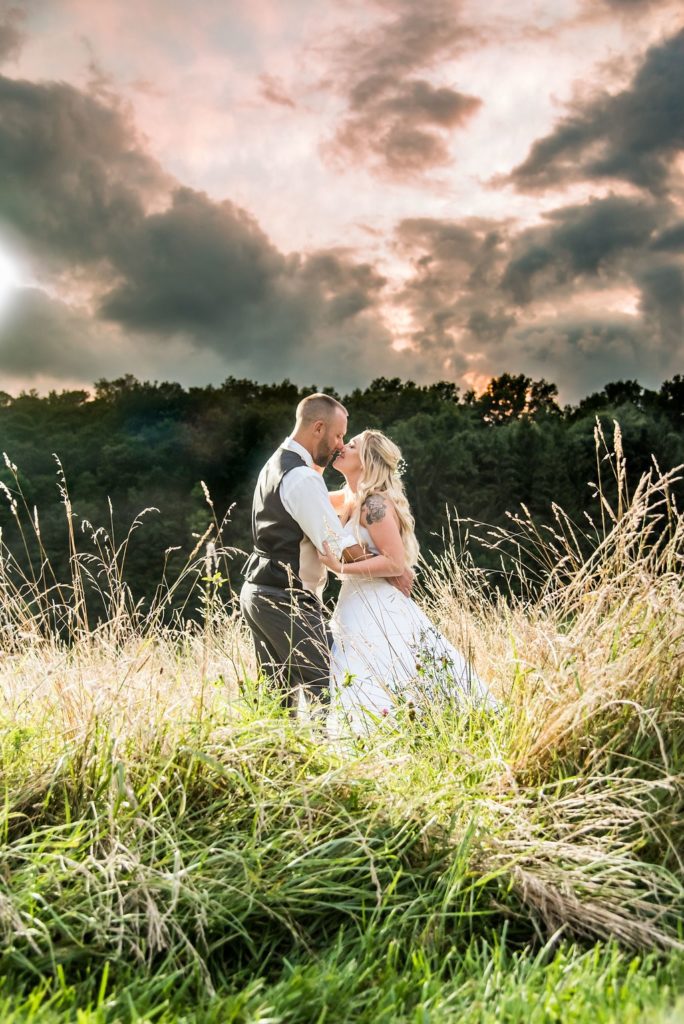 K.E.: Colburn Creative and Kalifornia Entertainment are so much alike in that sense.  We become friends with our clients and try to help them in every or any way with their planning.  We're not just a DJ or just a photographer in times like that.  We step up and help our clients on a completely different level that others don't or won't do.  Not to mention, it helps relieve quite a bit of stress with our clients knowing that they have vendors who help them and watch their backs like we do.  Have you ever had to deal with a bridezilla or bad client, and if so, how did you get through it?
B.C.: Again, you seriously get it.  Sometimes you just need to put away that business hat and put on a friendship hat for your clients.  Planning a wedding is a lot of work and can be really stressful. When our brides have people like us on their side, it makes a really big difference in how their day goes.  As far as bridezillas go, honestly I haven't had nothing too bad.  I have had to add a few little snippets to my contract, such as being able to go pee when I feel like it and not when its scheduled. *laughing* Oh boy!
K.E.: That's an important line item to have in a contract. *laughing*  What is the one camera accessory you can't ever live without?
B.C.: A comfortable strap or harness! It is so important when you're shooting for so many hours.
K.E.: Comfort is key.  We, as vendors, work really long hours for our clients.  If we're not comfortable, then it can affect our work sometimes.  I've learned that having really comfy shoes or sneakers can make a world of difference too.  What inspires you to capture or take the perfect shot?
B.C.: Oh my goodness yes!  Comfortable shoes are a necessity!  My inspiration is that I really want my images to be beautiful, obviously.  But more importantly, I want my couples to look at their photos and be able to feel what they felt in that moment.  That's my ultimate goal.
K.E.: I can honestly and easily say that you and Christian do that each and every time a client books you.  You guys have this ability to take people back in time to that exact moment that you show in pictures. It's magnificent!  What do you think the photography industry will be like in 5 to 10 years?
B.C.: Oh man, its a constantly changing industry.  I feel like it will be relatively similar to how it is now.  Everyone has access to cameras which is cool, but you have to be very aware of what you're looking for when hiring a photographer.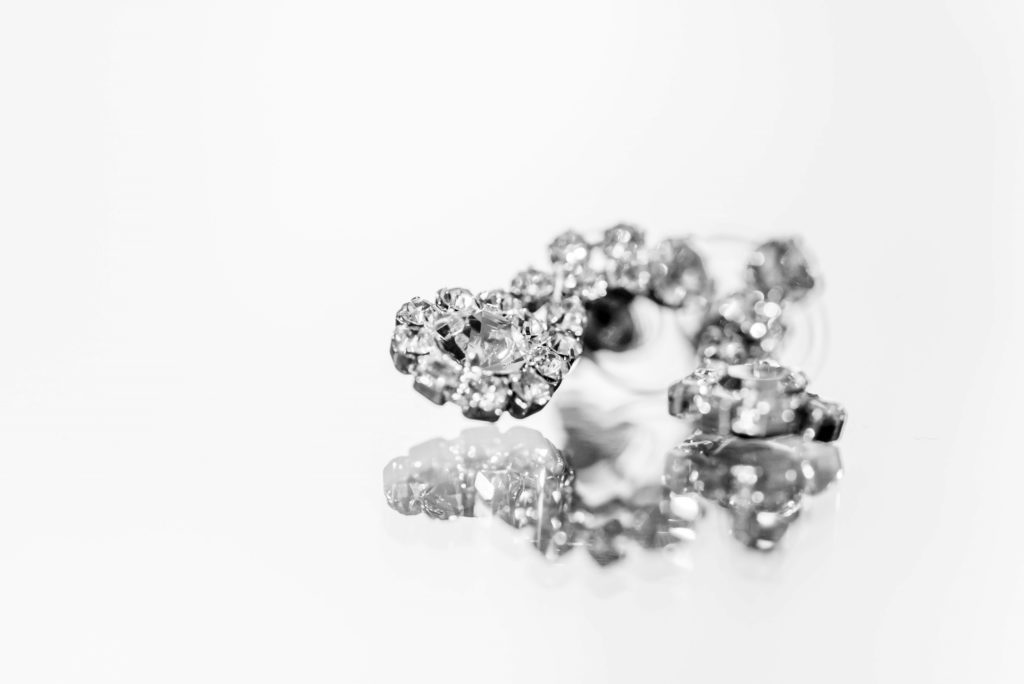 K.E.: I agree with you.  As you know, it's the same with DJ's.  It's very easy to go out and buy gear and call yourself a wedding vendor but we could sit here all day long and discuss why doing that doesn't make someone a professional or the right choice for a client.  It's important to educate clients on this from time to time so they understand what makes someone a professional and the right choice for them, versus the ones who are not.  Do you have a favorite photographer that you look up to or admire their work?
B.C.: Christian and I have worked with some vendors who you can tell they were new or just trying to make a quick buck. Their work and experience easily showed they were not cut out to do what you or I do at weddings unfortunately and it has made brides upset with them.  Favorite photographer?  This might be a lame answer but, not really.  I really enjoy looking at photos from just your average Joe sometimes and trying to learn something from every photo that I see.  I really admire people who take risks and try new things.  Cool lighting always catches my eye also.
K.E.: I'm the same way. I look at pictures and videos of other professional DJ's and try to mirror them or learn from what they do, but spin it with my own unique flavor and twist so it becomes mine.  I hate cookie cutter stuff and that's a major reason why a lot of clients book Kalifornia Entertainment. They know they are getting something that is different and not like everyone else. Nothing worst than those vendors who steal or copy your exact flow and ideas.  What advice can you give to those who want to get into photography and want to start doing weddings?
B.C.: Uggg…it's annoying when others take your ideas and do everything identical to you.  I guess you could say though that imitation is the biggest form of flattery so you shouldn't worry too much about others taking your concepts and ideas.  My biggest or best advice to those just getting into this world would be to never get comfortable and never stop learning.  There is always something new to try!  If you want to shoot weddings, make sure you second shoot for other experienced photographers… you will learn SO much!
K.E.: Excellent advice and I hope someone out there reading this takes that to heart and does it.  Offbeat question…if you and your camera were invisible for one day and you could go anywhere in the world, what would you shoot?
B.C.:  J, I really have no idea. That seriously is an offbeat question! *laughing*
K.E.: Ok, ok.  On a more serious note, you've shot in other cities and for some pretty major events and clients.  Jobs that without a doubt, put you at the forefront of the industry.  Care to explain those and your published work more in detail?
B.C: Yes!  I do quite a bit of work in NYC, Chicago and Los Angeles!  I work for an amazing beauty company, dome Beauty and have had my work featured in Elucid magazine as well as Chiswick Life magazine based out of London.  I was able to take photos behind the scenes at the Oscars in 2017 which was super fun, and my photos will be in all upcoming IPSY boxes this fall!
K.E.: Oh man!  My wife is a major fan of IPSY and subscribes to those boxes.  We'll have to keep an eye out for the pics!  And I do have to say….I don't think there are too many brides out there who have booked a photographer that has taken pics of celebrities and at the Oscars!  *laughing*  You're definitely in a league of your own and you set the bar pretty darn high for other aspiring photographers.  Is there anyone you would like to thank?
B.C.: Josh, thank you and I can say the same about you. You set the bar extremely high for other DJ's and I have yet to see any other DJ do what you do at weddings for people. I would love to thank my amazing clients for trusting me with their most intimate, precious memories.  I would also love to thank the wonderful vendors who are so sweet to recommend me to their clients!  We have built such an amazing team in Rochester!  And finally I want to say once again thank you Josh.  You are an incredible business man and DJ, so incredibly professional but also have become such a wonderful friend!  You're the best!
K.E.: Awww…now you're going to make me blush!  I'm looking forward to the next wedding we get to rock together and make all of our clients dreams come true!
Colburn Creative is a photography business that you really do not want to miss out on having for your special day or family pics. Their personalities are so warm and fun and the skill that they portray behind the lens is something out of this world. If you are planning a wedding, a newborn shoot, family pics, or any other type of event where you need a professional, high class and skillful photographer…you can't get any better than Christian and Bethany Colburn. Visit their work or reach out to them below:
---
Like what you saw here for the Vendor Spotlight – Colburn Creative? Want to learn more about how Kalifornia Entertainment is the absolute best and #1 choice for your Rochester wedding or event? Fill out this form with your details and we'll get back to you right away with more information!
---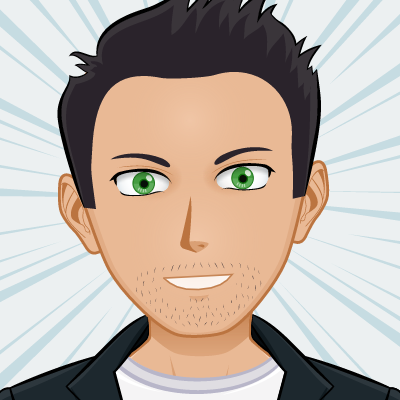 DJ Kalifornia (Joshua V.) is an 13 time finalist and 5 time winner in the annual Best of Rochester City News Poll as Best Rochester DJ, voted upon by thousands of people over the years as a finalist and winner. He was also a finalist in the WHEC's Channel 10 News weekly "Rochester Rocs" award as Best Live DJ, nominated in the annual prestigious "Roc Awards" as Best Rochester DJ, as well as a winner and finalist in the Democrat & Chronicle Choice Awards as Best DJ In Rochester.
Kalifornia Entertainment, as a company, is an annual multi-award winning business with achievements from The Knot, Weddingwire and other online wedding directories.  The business has achieved over 500+ five star reviews in total and has been placed on 50+ PROVEN preferred vendor lists. DJ Kalifornia was the leading long time successful resident DJ at Rochester's beautiful ONE and Two89 nightclubs in the East End District, as well as resident at many other nightclubs in the area. He was a long time monthly resident on Party 103…a worldwide radio station with millions of listeners and world renowned top global DJ's. You can see him play at other nightclubs all over as a special guest or headliner from time to time when not doing private events.
He currently writes for DJ Times magazine (now DJ Life Magazine), which is the biggest DJ specific world wide publication with millions of readers spanning across the planet on every continent and showcases the worlds best DJ's. His articles discuss how to get an upper edge over the competition and how to apply strong marketing techniques, strategies, social media, Public Relations and diversity in a way that places you as an industry leader and gain more business. The magazine featured him in a full article, in April of 2020. 
He's been a resident DJ at just about every major nightclub in the Rochester, NY area over the years (and has played all over elsewhere as a guest and resident DJ), was the founder and creator behind the Rochester Zombie Prom, Showcase of The Arts, One Night In Heaven Fashion Show, and many other popular large scale events around WNY. He has thrown hundreds of established and successful themed events, themed weddings (considered the best and #1 elite in Rochester for putting together unique themed wedding receptions) and is very well known through out many different social and business groups and circles in WNY. His experience, vision, knowledge and the ability to make your wedding or event stand out from the rest, puts him at the top and head of the industry that no one else can duplicate, when it comes to being your DJ or entertainment vendor of choice.