Kalifornia Entertainment Wins The WeddingWire Couples Choice 2019 Award
ROCHESTER, NY/January 8, 2019— WeddingWire, the nation's leading online wedding marketplace, named Kalifornia Entertainment as a winner of the prestigious WeddingWire Couples Choice 2019  Awards in the DJ category for the Rochester, NY market.
The WeddingWire Couples' Choice Awards recognizes the top five percent of wedding professionals in the WeddingWire Network who demonstrate excellence in quality, service, responsiveness and professionalism.  The esteemed awards are given to the top local wedding vendors in more than 20 service categories, from wedding venues to wedding photographers, based on their professional achievements from the previous year.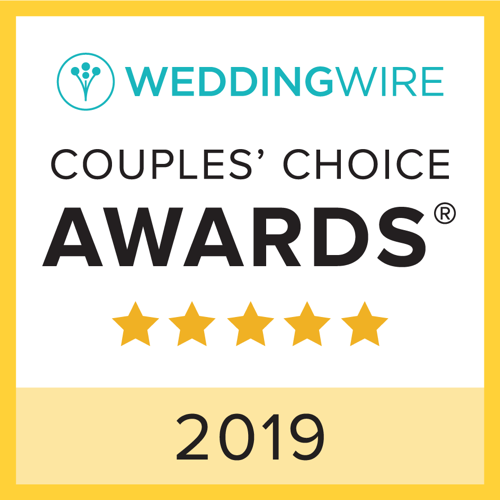 While many industry award winners are selected by the host organization, the WeddingWire Couples' Choice Awards winners are determined solely based on reviews from real newlyweds and their experiences working with Kalifornia Entertainment.  Award-winning vendors are distinguished for the quality, quantity, consistency and timeliness of the reviews they have received from their past clients.
"It's always exciting to start the year by honoring the top-rated wedding professionals within the WeddingWire Network who represent more than two million reviews on our website," said Timothy Chi, CEO, WeddingWire. "Each of the businesses recognized are committed to quality, professionalism and all around top-notch service. We applaud Kalifornia Entertainment for their impressive achievements within the wedding industry."
As a Weddingwire Couples Choice 2018Awards winner, Kalifornia Entertainment is highlighted within the WeddingWire Network, which is comprised of more than 200,000 wedding professionals throughout North America and abroad.
Kalifornia Entertainment is proud to be one of the top Wedding DJ's in Rochester in the WeddingWire Network, which includes leading wedding sites such as WeddingWire, Project Wedding, Brides.com, Martha Stewart Weddings, and Weddingbee. We would like to thank our past clients for taking the time to review our business on WeddingWire. We value all of our clients and truly appreciate the positive feedback that helped us earn this achievement.
To learn more about the Couple's Choice Awards, please visit www.weddingwire.com/couples-choice-awards.
About WeddingWire
WeddingWire, the leading technology company serving the $100 billion wedding and events industry, is the largest online vertical marketplace connecting engaged couples with event professionals.  With more than two million consumer reviews, it is the industry leader in consumer reviews.  The site enables engaged couples to search, compare and book from an extensive database of more than 200,000 recently reviewed event professionals, from venues to photographers.  WeddingWire provides event professionals with the technology they need to serve their clients, including a SaaS platform, which powers advertising, marketing, and CRM needs of local wedding and events businesses nationwide.
---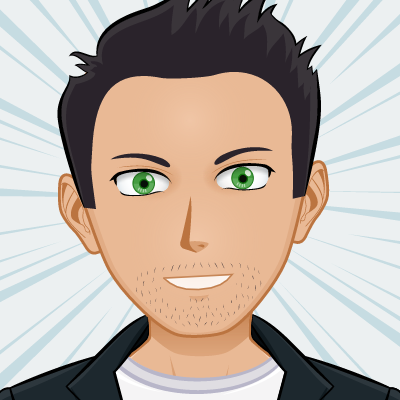 DJ Kalifornia (Joshua V.) is an 13 time finalist and 5 time winner in the annual Best of Rochester City News Poll as Best Rochester DJ, voted upon by thousands of people over the years as a finalist and winner. He was also a finalist in the WHEC's Channel 10 News weekly "Rochester Rocs" award as Best Live DJ, nominated in the annual prestigious "Roc Awards" as Best Rochester DJ, as well as a winner and finalist in the Democrat & Chronicle Choice Awards as Best DJ In Rochester.
Kalifornia Entertainment, as a company, is an annual multi-award winning business with achievements from The Knot, Weddingwire and other online wedding directories.  The business has achieved over 500+ five star reviews in total and has been placed on 50+ PROVEN preferred vendor lists. DJ Kalifornia was the leading long time successful resident DJ at Rochester's beautiful ONE and Two89 nightclubs in the East End District, as well as resident at many other nightclubs in the area. He was a long time monthly resident on Party 103…a worldwide radio station with millions of listeners and world renowned top global DJ's. You can see him play at other nightclubs all over as a special guest or headliner from time to time when not doing private events.
He currently writes for DJ Times magazine (now DJ Life Magazine), which is the biggest DJ specific world wide publication with millions of readers spanning across the planet on every continent and showcases the worlds best DJ's. His articles discuss how to get an upper edge over the competition and how to apply strong marketing techniques, strategies, social media, Public Relations and diversity in a way that places you as an industry leader and gain more business. The magazine featured him in a full article, in April of 2020. 
He's been a resident DJ at just about every major nightclub in the Rochester, NY area over the years (and has played all over elsewhere as a guest and resident DJ), was the founder and creator behind the Rochester Zombie Prom, Showcase of The Arts, One Night In Heaven Fashion Show, and many other popular large scale events around WNY. He has thrown hundreds of established and successful themed events, themed weddings (considered the best and #1 elite in Rochester for putting together unique themed wedding receptions) and is very well known through out many different social and business groups and circles in WNY. His experience, vision, knowledge and the ability to make your wedding or event stand out from the rest, puts him at the top and head of the industry that no one else can duplicate, when it comes to being your DJ or entertainment vendor of choice.