We certainly get asked when meeting with clients if a photo booth is a requirement. Do you need a photo booth? No, but is it an excellent add-on to have? Absolutely! Our photo and video booth is often booked with many events and for every 10 weddings we do, on average, 8 of them also book the booth as well. Read a little below how this can be a fun or important item to book for your event or reception. 
---
Do You Need A Photo Booth
Photo and video booths are still a huge trend at Rochester weddings and events like Birthdays and corporate events. To be frank, we don't see why they wouldn't be considering they are so much fun. So, do you need a photo booth? Well, these are the reasons why we tell our clients why our photo and video booth is a great way to enhance their event!
Entertainment Factor
You guest will love it! The booth will be one of the highlights of the night and the photo strips that were printed are likely to get posted to their Facebook, up on their fridge or hanging in an office.
All Ages Love It
It doesn't matter your age; anyone loves being dressed up and choosing silly props to take with them for their photo.
Conversation Starter
That's what the booth will be, the talking point among your guests and family. Guests will also be raving about what a fun time they had in the photo booth.
Super Simple Wedding Favors
No need to get your guests favors, the photo strip can be their favor. You can also bring a scrapbook where your guests are able to place their strip in the book and leave you a message. You then have a physical memento of all the pics taken in the booth.
Professional And High Quality
Our photo booth takes high-resolution photos to make sure all the prints are the highest quality. This allows you to do whatever you like with the photos after your event.
Many Different Customization Elements
If there is a theme or color scheme you are going for at your event, we can easily customize the design and layout of the phots for you.
Sharing Is Caring
Not only do the guests get a copy of their prints printed, but they also have the ability to email and text message their prints so that it can easily be shared on social media, like Facebook and Instagram.
---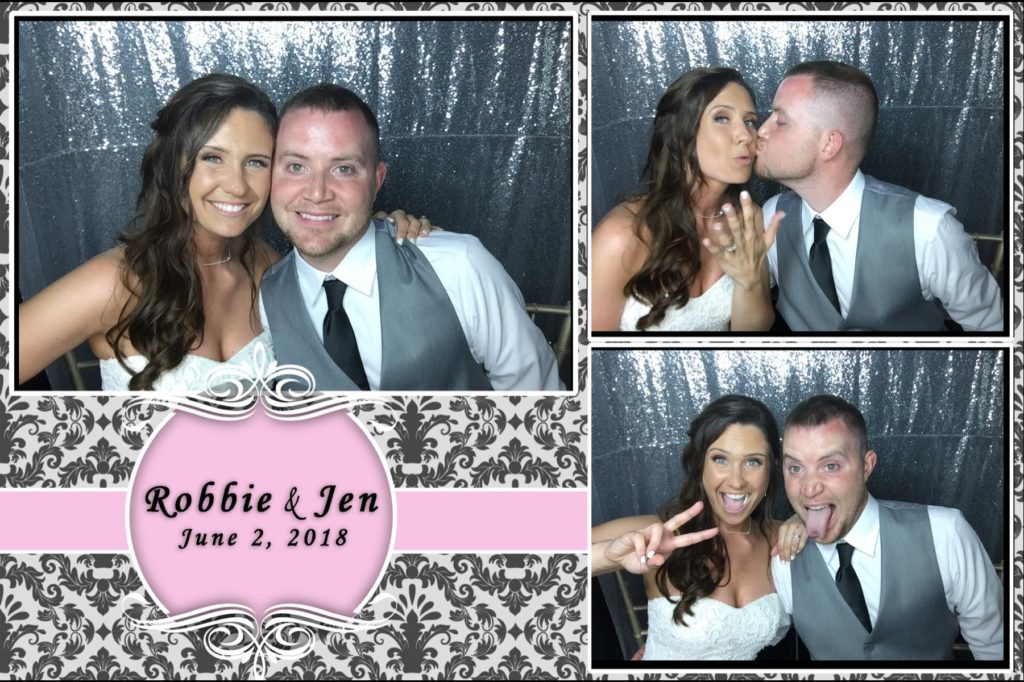 You have the best Rochester DJ for your Rochester wedding or event. Why not include our photo and video booth option as well? Our Rochester photobooth is sure to be a hit of your next big event, whether it's your wedding, a Birthday party, Corporate event, holiday party or any other special day!
Thousands of people have enjoyed it over the years and it has quickly become one of the biggest things to have at any large gathering or Rochester, NY event. We customize your pics any way you'd like with your name and wedding date, ability to add monograms, corporate logo, Birthday information, event information, custom Instagram hashtag, or any other way you would like that fits your wedding or event theme.
There are plenty of options we can do to make our photo and video booth a big hit with your guests! We are the best Rochester DJ and entertainment service in the area and we have been offering the most affordable and economic Rochester photobooth around with our services! See more about our booths by going to the Rochester Photobooth page.
---
Looking to book us and want to know how we are the absolute best choice for your wedding or special event? Fill out this inquiry form with your details and we'll get back to you right away with more information.