Now that our first month in 2019 is over, many schools in Rochester will start to think about their proms. Every High School has a special committee or group that gets together each year for their Junior and Senior class proms. They also start to look for the right Rochester Prom DJ which is the most critical decision since the success or failure of the Rochester Prom depends on the entertainment.
From the worst-case scenario of a no-show Rochester DJ, to equipment failure (followed by angry students booing), to the clueless DJ who played whatever they played at his own prom 20 or 30 years ago, or even worst…playing inappropriate music that is not suitable for the event. If you're looking for the cheapest DJ you can find, unfortunately we have to express that you're doing it all wrong. Read on to see some tips on choosing your Rochester Prom DJ.
---
Breaking Down The Pricing Structure
Let's break down some pricing to show you a high-level view of things. Back in 2015, it was shown that the average family sending a teen to prom spent an average of $919. Most elegant and stylish venues suitable for a Rochester Prom cost anywhere from $6,000 – $15,000 for the night (almost the same as a Rochester Wedding). If a school dance committee is paying just that amount alone on the venue, then they are going to want a Rochester Prom DJ of the same caliber as the venue they are paying so much for.
Please take a moment to understand why your DJ will be the best investment of the night.
What You Receive From A Professional Rochester Prom DJ
Playing Top Music: Music is very important to teens. Having a DJ who knows how to identify what's not only popular, but works is critical. Kids also have massive A.D.D. when it comes to music so you can't play a song all the way through. Being able to mix quickly and flawlessly between songs will keep their attention and therefore, a full dance floor.
Having Proper Music: Clean versions of popular songs doesn't just mean curse words, but also violent attitudes and explicit content like drugs and sex.
High Quality Music: Cheap Rochester DJs are more likely to steal or rip their music from websites like Youtube or whatever they can find online. Music mislabeled as 'clean' and songs that cut off in the middle are often mistakenly played by cheap DJs, and low quality songs can have static, low bass, or just not sound very clear.
Crowd Reading: If song "A" worked, they know that song "B" and "C" will also work. Live testing of genres to dial in on what makes the most sense for your Prom is something that only comes with experience.
Slowing It Down: Kids don't want to sweat in their tuxes and dresses all night. Knowing how to rotate through levels of energy, and knowing when to end a peak in energy, prevents this.
Breaking The Ice: Students pretend not to be nervous, but they are almost always nervous in social environments and around certain peers. A professional can quickly break the ice and get them on the dance floor without trying or being cheesy. If the DJ has to try too hard, he's failing. Professionals can do it with ease and no hesitation.
Amazing Dance Floor Lighting: Few people are comfortable being the center of attention. With house lights on, people are more reluctant to dance. Rochester Prom DJ lighting allows enough light for safety, but not so much that kids will feel like they're in the spotlight.
Concert Quality Sound: A good DJ will have the proper sound for a large event. If you have 200-400+ kids all attending the Prom and there's that many on the dance floor, you will need a DJ who can bring enough sound to fill the venue and make sure all of the kids can hear the music where ever they are in the room.
A Great MC: A professional DJ is comfortable on the mic. He also knows how not to overdo it. The students don't want to listen to the DJ who won't shut up, they want to dance with their friends. Making the important announcements with confidence, and backing off, is what separates the good from the bad.
Making Sure Kids Stay Until The End
Other than making sure it's an incredible and fun event with a full dance floor all night, it's very important to consider the safety of keeping the students at Prom. Students who leave Prom may no longer be supervised, and all of their parents assume they are at Prom. A poorly performing DJ will make students leave or send students home hours early, which is bad for so many reasons.

Research, Research, Research
For an event as important as Prom, you should meet with the DJ in person and interview them. They are applying for a job, and you should treat it that way. Come prepared with questions about challenges they have been able to overcome, or ask them about the best/worst event they ever performed at. A professional has a ton of stories off the top of their head they can share, an amateur won't.
A professional also won't mind telling you about the mistakes he learned from along the years. If you are hiring a DJ from a large company with multiple DJs, demand that you speak with the actual DJ who will attend your event, not a representative. You want to look this person in the eyes and make sure they are not feeding you a sales pitch to get your money. You also want to make sure the DJ has the right personality and temperament or nature for the school and students' needs.
Why Kalifornia Entertainment?
We have spent a lot of time perfecting our events and playing for all types of crowds, ranging from young to old. We also have done plenty of Rochester Sweet 16 Birthday events that has the same style and atmosphere as many proms in the Rochester, NY area. We would love to meet with you and discuss how we can make your Rochester Prom the absolute best and how your Juniors and Seniors will walk out at the end of the night saying the event was lit and the best they have ever been to.
Rochester School Dances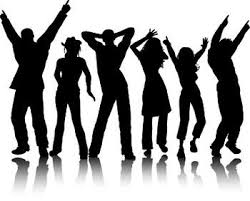 Schools that we support:
Brighton School District
Rochester School District
Brockport School District
Churchville Chili School District
East Irondequoit School District
West Irondequoit School District
Fairport School District
Gates Chili School District
Greece School District
Hilton School District
Penfield School Distict
Pittsford School District
Rush Henrietta School District
Spencerport School District
Webster School District
…and many more!
---
Ready To Chat?
Like what you saw here about choosing the best Rochester Prom DJ? Want to learn more about how Kalifornia Entertainment is the absolute best and #1 choice for your event? Fill out this form with your details and we'll get back to you right away with more information!
---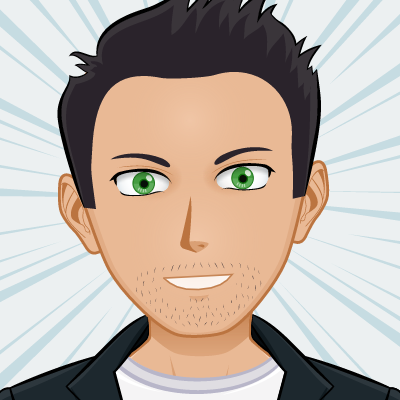 DJ Kalifornia (Joshua V.) is an 13 time finalist and 5 time winner in the annual Best of Rochester City News Poll as Best Rochester DJ, voted upon by thousands of people over the years as a finalist and winner. He was also a finalist in the WHEC's Channel 10 News weekly "Rochester Rocs" award as Best Live DJ, nominated in the annual prestigious "Roc Awards" as Best Rochester DJ, as well as a winner and finalist in the Democrat & Chronicle Choice Awards as Best DJ In Rochester.
Kalifornia Entertainment, as a company, is an annual multi-award winning business with achievements from The Knot, Weddingwire and other online wedding directories.  The business has achieved over 500+ five star reviews in total and has been placed on 50+ PROVEN preferred vendor lists. DJ Kalifornia was the leading long time successful resident DJ at Rochester's beautiful ONE and Two89 nightclubs in the East End District, as well as resident at many other nightclubs in the area. He was a long time monthly resident on Party 103…a worldwide radio station with millions of listeners and world renowned top global DJ's. You can see him play at other nightclubs all over as a special guest or headliner from time to time when not doing private events.
He currently writes for DJ Times magazine (now DJ Life Magazine), which is the biggest DJ specific world wide publication with millions of readers spanning across the planet on every continent and showcases the worlds best DJ's. His articles discuss how to get an upper edge over the competition and how to apply strong marketing techniques, strategies, social media, Public Relations and diversity in a way that places you as an industry leader and gain more business. The magazine featured him in a full article, in April of 2020. 
He's been a resident DJ at just about every major nightclub in the Rochester, NY area over the years (and has played all over elsewhere as a guest and resident DJ), was the founder and creator behind the Rochester Zombie Prom, Showcase of The Arts, One Night In Heaven Fashion Show, and many other popular large scale events around WNY. He has thrown hundreds of established and successful themed events, themed weddings (considered the best and #1 elite in Rochester for putting together unique themed wedding receptions) and is very well known through out many different social and business groups and circles in WNY. His experience, vision, knowledge and the ability to make your wedding or event stand out from the rest, puts him at the top and head of the industry that no one else can duplicate, when it comes to being your DJ or entertainment vendor of choice.