Covid-19 has really shook up the wedding industry in the sense that people are not only having smaller micro-weddings but they are also choosing to either elope or have destination weddings instead. Kalifornia Entertainment is sought out each year many times to do these types of far away receptions since we are not only in very high demand, but clients look for the best of the best entertainment even though they may not be getting married locally. So we figured this would be a good time to offer some tips and advice on Having A Destination Wedding.
---
Having A Destination Wedding
Most of us don't have access to a beautiful tropical beach and many of us don't have a gorgeous mountainside in our backyard where we can get married. In fact, most of people live in somewhere within a mainland or not anywhere that would be the perfect backdrop for a reception, so it's no wonder that when it comes to planning a wedding, going away is always a popular choice, especially in these crazy times we're all currently in with a pandemic. In addition to a great location, a destination wedding is also more intimate and in many cases, cheaper than an at home Rochester, NY wedding.
Not only do we get requests to be the entertainment and to travel to amazing locations for destination weddings, but company owner, Josh V., had a destination wedding of his own. So we can offer great advice on Having A Destination Wedding through out this blog post due to our experience and having done it personally.
Destination Weddings Have Low Attendance
Most destination weddings will definitely have a lower attendance percentage than at regular Rochester, NY wedding. Traditional weddings can have attendance in the 85-90% range (and in some cases, even higher) whereas a destination wedding will be in the 25-30% range. Most invitees turn down destination wedding invites for two reasons…cost and timing. And if you can figure out how to overcome those two objections, you'll be able to get more people to attend.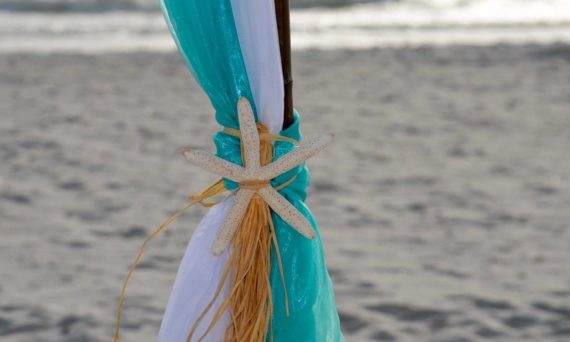 Send Out Save The Dates Early
That means ASAP. As soon as you get engaged, start looking at potential wedding dates. Once you have decided on one, send out save the date cards to family and friends right away so that they can begin planning to travel sooner than later. The earlier you send them out (preferably 8-12 months, if not more), the better. Doing so will give wedding guests enough time to plan their vacations, and holidays while incorporating your wedding into their other plans.
Plan Your Destination Wedding For A Long Weekend
Long weekends are perfect for destination weddings because it gives everyone the flexibility they need. Families can stay the entire week if they choose while others can go back to work without having to use up personal or vacation days. One thing you should not do is plan a destination wedding on a holiday weekend. Many of your guests may have commitments for holidays already and many families have a tradition of getting together during these times so its best avoid them if you can.
Select A Well Known Large Destination
If you want more people to attend, then don't select a location that is hard to get to or might be in a remote region that requires multiple connecting flights, a 2 hour cab ride followed by a ferry. Select a destination that has lots of direct flights from a lot of cities so wedding guests spend a minimum amount of time traveling. They won't be as cranky, tired, hungry and upset when they arrive.  Finally, when selecting a destination, try picking something that is close to home. For example, if most of your family is on the east coast, then select a destination wedding on that side of the country. Florida, the Caribbean or North Carolina would make for some great destination wedding locations. Hawaii would not.
Plan Your Wedding At A Family Friendly Resort
You will have tons of time to hang out at a super romantic place on your honeymoon so why not plan your wedding at a family friendly resort. Think Beaches resorts or even a Disney wedding and your family will be more than glad you did. Just because the resort is family friendly does not mean that they are not romantic. Lots of Disney resorts have tons of romantic things that you can do and places like the Beaches resorts have wedding programs specifically for couples with large families.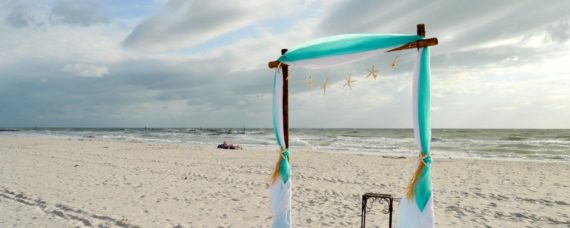 Get Married During The Shoulder Season
And finally, don't plan your wedding during peak season. Not only will wedding vendor prices be much higher than normal, airfare and hotel rates will be much much higher also. It's better to book a date that is a month or two before or after the peak season (called a Shoulder Season). Things are calmer, vendors are less busy and your wedding will be more enjoyable.
While there are many other ways to increase your attendance at the destination wedding, the tips above on Having A Destination Wedding will remove most of the objections that your guests may have.
---
Love what you saw here for our tips on Having A Destination Wedding and want to discuss how Kalifornia Entertainment is the #1 choice and entertainment for your Rochester wedding or event? Reach out to us here and let us know your details. We will get back to you right away with additional information.
---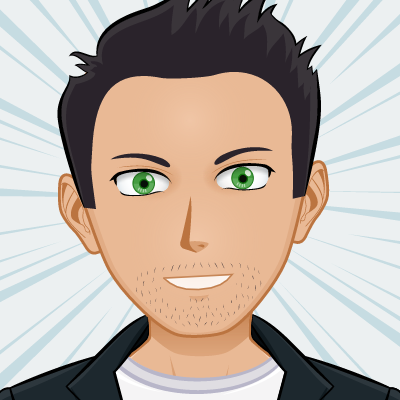 DJ Kalifornia (Joshua V.) is an 13 time finalist and 5 time winner in the annual Best of Rochester City News Poll as Best Rochester DJ, voted upon by thousands of people over the years as a finalist and winner. He was also a finalist in the WHEC's Channel 10 News weekly "Rochester Rocs" award as Best Live DJ, nominated in the annual prestigious "Roc Awards" as Best Rochester DJ, as well as a winner and finalist in the Democrat & Chronicle Choice Awards as Best DJ In Rochester.
Kalifornia Entertainment, as a company, is an annual multi-award winning business with achievements from The Knot, Weddingwire and other online wedding directories.  The business has achieved over 500+ five star reviews in total and has been placed on 50+ PROVEN preferred vendor lists. DJ Kalifornia was the leading long time successful resident DJ at Rochester's beautiful ONE and Two89 nightclubs in the East End District, as well as resident at many other nightclubs in the area. He was a long time monthly resident on Party 103…a worldwide radio station with millions of listeners and world renowned top global DJ's. You can see him play at other nightclubs all over as a special guest or headliner from time to time when not doing private events.
He currently writes for DJ Times magazine (now DJ Life Magazine), which is the biggest DJ specific world wide publication with millions of readers spanning across the planet on every continent and showcases the worlds best DJ's. His articles discuss how to get an upper edge over the competition and how to apply strong marketing techniques, strategies, social media, Public Relations and diversity in a way that places you as an industry leader and gain more business. The magazine featured him in a full article, in April of 2020. 
He's been a resident DJ at just about every major nightclub in the Rochester, NY area over the years (and has played all over elsewhere as a guest and resident DJ), was the founder and creator behind the Rochester Zombie Prom, Showcase of The Arts, One Night In Heaven Fashion Show, and many other popular large scale events around WNY. He has thrown hundreds of established and successful themed events, themed weddings (considered the best and #1 elite in Rochester for putting together unique themed wedding receptions) and is very well known through out many different social and business groups and circles in WNY. His experience, vision, knowledge and the ability to make your wedding or event stand out from the rest, puts him at the top and head of the industry that no one else can duplicate, when it comes to being your DJ or entertainment vendor of choice.