Speeches and toasts at Rochester weddings are often fun and upbeat but many times the ones giving these toasts can be quite nervous. We here at Kalifornia Entertainment always give the toast-givers some pointers and suggestions before everything, to help ease their anxiety or stress. We know that all eyes will be on you during this time and it's obvious that you want your toast to be remembered but not for the wrong or awkward reasons. So we put together some advice on how to give amazing toasts below:
---
How To Give Amazing Toasts
Kalifornia Entertainment has ushered in family and friends for many, many toasts, and we've pretty much seen and heard it all. While some may think their speech or toast came out perfect or that there were no hiccups, if you don't think about what you're saying, it can come out all wrong. Especially after a few drinks and cocktails.
These tips will help you stay organized, and deliver a strong speech and toast that everyone will remember for a lifetime!
---
1. Start With The Obvious – Couple's Names: It's recommended that you lead off your toast by working in the couple's names, to remind everyone of why you're there. It might sound strange, but even a statement as simple as, "Isn't it great to be here celebrating ____ and ____" can focus everyone in on the couple, which is the goal of a powerful speech lead. You don't want to launch right into a million stories and realize later that you never addressed them by name.
2. Share Why You're Connected To The Couple – This could be a funny (but always appropriate) story from early in their relationship. You could share the moment that you knew they were the perfect match. It could be when one of them confided in you that they wanted to get married. Whatever the thing is that makes you feel drawn to this couple, a toast is a great way to establish why you were chosen to give this toast, and make everyone feel all warm and fuzzy at the same time.
3. Watch Your Time & Don't Drag It Out – It sounds strange, but speak in short sentences. Coming to a full stop more often will change the tone of your voice, which can make your toast sound more interesting, and make it easier for listeners to follow along. Also, keep your toast a reasonable length of time so you can hold everyone's attention the entire time! Remember, people are hungry and the longer your toast goes, the longer guests will have to wait for their food.
4. Be Careful Not To Embarrass Anyone – Even if a story is very funny between you and the bride and/or groom, that doesn't mean it will translate well to a room full of their family and friends. Different ideals and values can run through one family, so knowing the couple well does not mean that you know the bride's great aunt well, especially if there are kids at the wedding. Keep your toast Rated G for everyone!
5. Seek A Way To Stand Out – Sometimes a really emotional story is the thing that will make your toast stand out. Other times, showcasing a talent that you have may be a good way to make your toast memorable. One word of advice though: be sure that you keep the focus of attention on the couple. You may be a fantastic singer or rapper, but be sure that your intentions for working those skills into your toast are to honor the event and not to bring more attention to yourself.
6. Be Sure That Your Toasts Flow Well Into The Reception – A quality MC, like Kalifornia Entertainment, will help introduce you to everyone in the room and be sure that guests remain seated and quiet so the couple can receive the full scope of what you've planned.
Love what you saw here for our tips on how to give amazing toasts and want to discuss how Kalifornia Entertainment is the #1 choice and entertainment for your Rochester wedding or event? Reach out to us here and let us know your details. We will get back to you right away with additional information.
---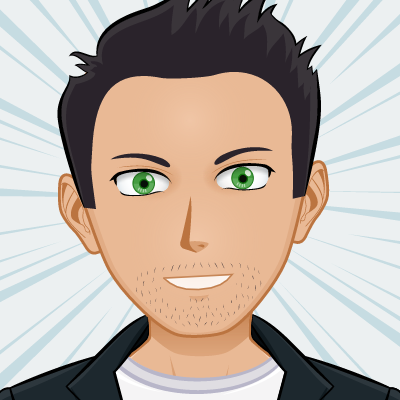 DJ Kalifornia (Joshua V.) is an 13 time finalist and 5 time winner in the annual Best of Rochester City News Poll as Best Rochester DJ, voted upon by thousands of people over the years as a finalist and winner. He was also a finalist in the WHEC's Channel 10 News weekly "Rochester Rocs" award as Best Live DJ, nominated in the annual prestigious "Roc Awards" as Best Rochester DJ, as well as a winner and finalist in the Democrat & Chronicle Choice Awards as Best DJ In Rochester.
Kalifornia Entertainment, as a company, is an annual multi-award winning business with achievements from The Knot, Weddingwire and other online wedding directories.  The business has achieved over 500+ five star reviews in total and has been placed on 50+ PROVEN preferred vendor lists. DJ Kalifornia was the leading long time successful resident DJ at Rochester's beautiful ONE and Two89 nightclubs in the East End District, as well as resident at many other nightclubs in the area. He was a long time monthly resident on Party 103…a worldwide radio station with millions of listeners and world renowned top global DJ's. You can see him play at other nightclubs all over as a special guest or headliner from time to time when not doing private events.
He currently writes for DJ Times magazine (now DJ Life Magazine), which is the biggest DJ specific world wide publication with millions of readers spanning across the planet on every continent and showcases the worlds best DJ's. His articles discuss how to get an upper edge over the competition and how to apply strong marketing techniques, strategies, social media, Public Relations and diversity in a way that places you as an industry leader and gain more business. The magazine featured him in a full article, in April of 2020. 
He's been a resident DJ at just about every major nightclub in the Rochester, NY area over the years (and has played all over elsewhere as a guest and resident DJ), was the founder and creator behind the Rochester Zombie Prom, Showcase of The Arts, One Night In Heaven Fashion Show, and many other popular large scale events around WNY. He has thrown hundreds of established and successful themed events, themed weddings (considered the best and #1 elite in Rochester for putting together unique themed wedding receptions) and is very well known through out many different social and business groups and circles in WNY. His experience, vision, knowledge and the ability to make your wedding or event stand out from the rest, puts him at the top and head of the industry that no one else can duplicate, when it comes to being your DJ or entertainment vendor of choice.