With the current health state of the world and people trying to figure out how they can have their Rochester wedding receptions, many are doing things differently among the COVID-19 pandemic. Many brides are turning to having an outdoor wedding and tent reception since CDC guidelines are changing and saying outdoor events are allowed. There are many things to take into consideration when hosting an outdoor wedding reception, especially during the hot summer months.
While we love spring and summer, and feel that it's a wonderful time to have a Rochester wedding, we have seen our fair share of guests struggle with the hot and humid temps. The secret to helping yourself and your guests stay comfortable while having an outdoor wedding is to plan and be proactive, rather than reactive. Here are some tips to help you plan for the best day ever!
---
Having An Outdoor Wedding In Rochester, NY
1. Have more than one beverage station
You and your guests will be in desperate need of something to drink, depending on how hot the temps are. Avoid dehydration or cranky guests by having more than one station for water and other beverages, and keep the area open by keeping it away from corners or lots of furniture. It's ideal if more than one guest can reach the bar or station at one time, and if there's room for a small line to form. Hydrated guests = happy guests.
2. Aim for a hybrid indoor/outdoor event if possible
Everyone loves being outside in the summer, but having a tent to take shelter in will help alleviate some of the stress from the heat. Plus, summer means surprise rain storms almost as much as it means heat and sunshine. Having a large tent will provide a natural rain plan if needed, and that can be worth its weight in gold in the middle of a big wedding!
3. Remember how drastically the temps will change when the sun goes down
Outdoor weddings feel easy on the front end, because nature is your backdrop and the sun is your light. But, if your wedding is in the late afternoon and your guests will eventually be in the dark, you need to plan to produce a heavy amount of light after the sun goes away! Temps will drop, it will be dark, and all of the natural decor you were relying on will no longer be visible. This is the perfect time to transition your wedding to something that is contained to one area, like dancing! This will help narrow down your heaviest lighting/decor to one spot, and gives your guests a place to gather when the sun goes down.
4. Plan your menu accordingly
Not all food does well in the heat, and not everything sounds appetizing in the heat. Plan a light, fresh menu that will leave your guests from feeling too heavy in the summer sun. And choose things that won't melt in the heat, leaving your food table a sticky mess.
5. Hire Kalifornia Entertainment!
A great way to help keep the flow of your wedding moving smoothly outside is to give your guests something to do! Yard games, fire pits, fireworks, sparkler ceremonies, etc  are a great way to spread your guests out across your property, and give them some variety in their entertainment and dancing. But ultimately, the best thing you can give your guests is a fun party atmosphere and you won't get anything better than Kalifornia Entertainment!
Love what you saw here for our tips on having an outdoor wedding and want to discuss how Kalifornia Entertainment is the #1 choice and entertainment for your Rochester wedding or event? Reach out to us here and let us know your details. We will get back to you right away with additional information.
---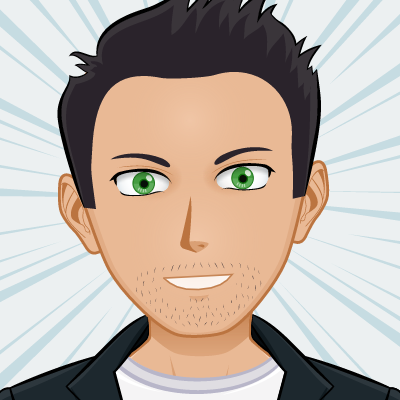 DJ Kalifornia (Joshua V.) is an 13 time finalist and 5 time winner in the annual Best of Rochester City News Poll as Best Rochester DJ, voted upon by thousands of people over the years as a finalist and winner. He was also a finalist in the WHEC's Channel 10 News weekly "Rochester Rocs" award as Best Live DJ, nominated in the annual prestigious "Roc Awards" as Best Rochester DJ, as well as a winner and finalist in the Democrat & Chronicle Choice Awards as Best DJ In Rochester.
Kalifornia Entertainment, as a company, is an annual multi-award winning business with achievements from The Knot, Weddingwire and other online wedding directories.  The business has achieved over 500+ five star reviews in total and has been placed on 50+ PROVEN preferred vendor lists. DJ Kalifornia was the leading long time successful resident DJ at Rochester's beautiful ONE and Two89 nightclubs in the East End District, as well as resident at many other nightclubs in the area. He was a long time monthly resident on Party 103…a worldwide radio station with millions of listeners and world renowned top global DJ's. You can see him play at other nightclubs all over as a special guest or headliner from time to time when not doing private events.
He currently writes for DJ Times magazine (now DJ Life Magazine), which is the biggest DJ specific world wide publication with millions of readers spanning across the planet on every continent and showcases the worlds best DJ's. His articles discuss how to get an upper edge over the competition and how to apply strong marketing techniques, strategies, social media, Public Relations and diversity in a way that places you as an industry leader and gain more business. The magazine featured him in a full article, in April of 2020. 
He's been a resident DJ at just about every major nightclub in the Rochester, NY area over the years (and has played all over elsewhere as a guest and resident DJ), was the founder and creator behind the Rochester Zombie Prom, Showcase of The Arts, One Night In Heaven Fashion Show, and many other popular large scale events around WNY. He has thrown hundreds of established and successful themed events, themed weddings (considered the best and #1 elite in Rochester for putting together unique themed wedding receptions) and is very well known through out many different social and business groups and circles in WNY. His experience, vision, knowledge and the ability to make your wedding or event stand out from the rest, puts him at the top and head of the industry that no one else can duplicate, when it comes to being your DJ or entertainment vendor of choice.