Let's make your wedding the best day of your life! Through this post I am going to go over my frequently asked questions that clients often ask. With these Rochester wedding tips and answers, I'll help set the tone from the minute your first guest arrives to the moment you say I DO and walk back up the aisle together. We strive to be a trendsetter and make no two weddings the same. Your wedding is special and unique and we love this chance to be a part of this day for you and your forever best friend. So, check out our Rochester Ceremony Tips below:
---
Rochester Ceremony Tips
1. What Does A DJ Do For My Ceremony?
As your Rochester wedding ceremony DJ, our main goal is to provide the ambiance you want as soon as your guests arrive to your wedding. Often times guests will get to your venue early so we will be there to greet them with a smile, direct them where to sit, as well as play light background music to put them in a good mood for your special day whether your wedding is outside, inside, on the beach, or under a tent!
2. Should You Use Microphones For Your Ceremony?
That is totally up to you! We have different professional high definition sound systems (both battery operated and traditionally powered) with multiple wireless microphones for you and your officiant during your ceremony. If you are having a small inside intimate wedding, it is sometimes better to not have microphones and your guests will still be able to hear you. But we give our clients multiple choices and options that they are comfortable with using.
3. Can I Work With Musicians or Live Singers?
Yes of course. We have the capability for them to have their sound projected and for them to plug into our sound system. We will be able to play instrumental songs needed for singers or add extra microphones for musicians. We usually will have them come before all of the other guests so we can do a sound check and dial in their settings perfectly so no matter what they are playing or singing, it will sound beyond amazing and clear to all of your guests!
4. What Parts of The Ceremony Do I Need To Choose Songs For?
For a "traditional wedding," we will need to choose music for the following parts of your wedding ceremony:
Parents Escort/Entrance
Groom, Officiant and Groomsmen Entrance
Bridesmaids/Flower Girls/Ring Bearer  (Processional)
Brides Entrance
Sand Ceremony/ Candle/ Unity/ etc.
Exit Song (Recessional)
5. What Type of Music Should We Choose For Our Ceremony?
We can play anything you can think of. We supply a very detailed database of music for ceremonies that is broken down between each of the different entrances and exits to help you with your choices and decisions.  We will work together to hand pick each song and it's important to know that we want you to feel comfortable implementing YOUR type of music. Your ceremony may be short and sweet but the music that is chosen will help make it all the more sweeter!
6. Can You Edit Songs, Shorten Them or Start Them at Certain Parts?
Absolutely, and this is a common request by many clients. We usually will create a couple of different edits based on your request, send them to you in advance so you can review everything and even practice your timing of entrances and exits during your ceremony rehearsal, with your officiant. By going above and beyond for our clients with this, it gives them peace of mind that everything will work out how they imagined.
7. Do I Need To Stick To One Song or Genre or Artist?
Absolutely not! We can incorporate different genres in your ceremony song selection and will be able to mix and blend them so that they go together perfectly.
---
Love what you saw here for our Rochester Ceremony Tips and want to discuss how Kalifornia Entertainment is the #1 choice and entertainment for your Rochester wedding or event? Reach out to us here and let us know your details. We will get back to you right away with additional information.
---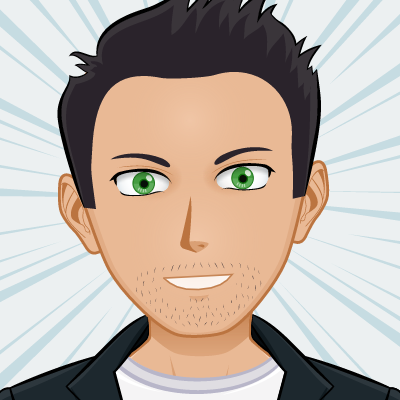 DJ Kalifornia (Joshua V.) is an 13 time finalist and 5 time winner in the annual Best of Rochester City News Poll as Best Rochester DJ, voted upon by thousands of people over the years as a finalist and winner. He was also a finalist in the WHEC's Channel 10 News weekly "Rochester Rocs" award as Best Live DJ, nominated in the annual prestigious "Roc Awards" as Best Rochester DJ, as well as a winner and finalist in the Democrat & Chronicle Choice Awards as Best DJ In Rochester.
Kalifornia Entertainment, as a company, is an annual multi-award winning business with achievements from The Knot, Weddingwire and other online wedding directories.  The business has achieved over 500+ five star reviews in total and has been placed on 50+ PROVEN preferred vendor lists. DJ Kalifornia was the leading long time successful resident DJ at Rochester's beautiful ONE and Two89 nightclubs in the East End District, as well as resident at many other nightclubs in the area. He was a long time monthly resident on Party 103…a worldwide radio station with millions of listeners and world renowned top global DJ's. You can see him play at other nightclubs all over as a special guest or headliner from time to time when not doing private events.
He currently writes for DJ Times magazine (now DJ Life Magazine), which is the biggest DJ specific world wide publication with millions of readers spanning across the planet on every continent and showcases the worlds best DJ's. His articles discuss how to get an upper edge over the competition and how to apply strong marketing techniques, strategies, social media, Public Relations and diversity in a way that places you as an industry leader and gain more business. The magazine featured him in a full article, in April of 2020. 
He's been a resident DJ at just about every major nightclub in the Rochester, NY area over the years (and has played all over elsewhere as a guest and resident DJ), was the founder and creator behind the Rochester Zombie Prom, Showcase of The Arts, One Night In Heaven Fashion Show, and many other popular large scale events around WNY. He has thrown hundreds of established and successful themed events, themed weddings (considered the best and #1 elite in Rochester for putting together unique themed wedding receptions) and is very well known through out many different social and business groups and circles in WNY. His experience, vision, knowledge and the ability to make your wedding or event stand out from the rest, puts him at the top and head of the industry that no one else can duplicate, when it comes to being your DJ or entertainment vendor of choice.