It's officially 2022 and a new year is upon us! We finally are getting the chance to sit down and write our 2021 Year In Review, which we always enjoy because we look back over the past 12 months and reminisce over all of the amazing events, wedding receptions and fun times we got to partake in with our wonderful clients. Take a few minutes and read our 2021 Year In Review below:
---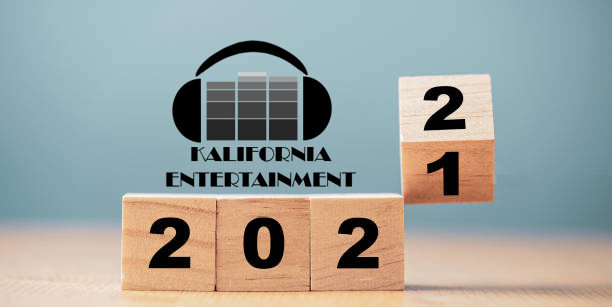 2021 Year In Review
2021 was unprecedented because COVID-19 is still a very big thing and is still disrupting the private event and wedding industry to this day. Last year was filled with tons of reschedules and because of that, this was an extremely busy year for Kalifornia Entertainment and many other vendors. Many clients have waited a very long time, have had multiple changes and had to flip their plans in so many ways in 2021. But, the incredible thing is that just about every client who did reschedule last year was able to have the event and wedding of their dreams this year. One of the stand out things we heard time and time again from our clients is that when it came to changing their dates and plans:
– They would risk losing their venue
– They would risk losing their photographer
– They would risk losing any other vendor, BUT
THEY WOULD NOT RISK LOSING KALIFORNIA ENTERTAINMENT!
To hear those words so many times from clients and know that we meant that much to them is something we will always cherish. It's also unheard of that an entertainment company like us has that type of impact on people who are planning their private events and wedding receptions. So for that, we thank our clients more than they realize!
2021 gave us the opportunity to work at so many venues and side by side with incredible and talented vendor teams. Some vendors and venues were new to us and others were common and old friends. We got to work with vendors on our preferred vendor list and even had the opportunity to have NEW vendors placed on our list as well. We also increased the amount of preferred vendor lists that we are placed on as well, which means we continuously keep making positive impacts and stand out in an incredible way with those we work with, that other entertainment companies just are unable to do.
It wouldn't be a proper Year In Review without doing a proper shout out to a sample of breakout venues and vendors we got to work with over the past 12 months. In no particular order, here are some that we have to give a high five to!
Rochester Wedding Venues
Oak Manor
The Ballroom at Carey Lake
Salmon Creek Country Club
Rochester Museum & Science Center
The Finger Lakes Hotel
Genesee Country Village & Museum
Ravenwood Golf Club
Pomona at Blue Barn
Valley Oak Event Center
Pane Vino
Shadow Lake Country Club
The Inn on Broadway
Rochester Wedding Photographers
Jill Studio & Design
Colburn Creative
Chrisom B Photography
Lindsay Stephany Photography
Lisa Mayberry Photography
Mike Yare Photography
Laney Photography
Classic Photos by Dave
Malorie DePerna Photography
C R Photos
Hudson Street Photos
Robin Fox Photography
KMoore Photography
Andy Buscemi Photography
Rochester Wedding Videographers
Productions By Tim
Trio Visuals
Press Record Films
Zach Warren Videography
Rochester Wedding Cakes
Cups & Cakes Bakery
Scratch Bakery
Baked By Melissa
Rochester NY Wedding Cakes
Gourmet Goodies
The Cake Place
Savoia Bakery
Rochester Wedding Flowers
Kittelberger Florists
Genesee Valley Florist
Flowers On The Hill
Hopper Hills Florists
Rochester Wedding Coordinators
Cate Bee Events
Simple Celebrations
---
Now of course, we worked at so many more venues and side by side with a ton more vendors but we wanted to at least show appreciation to the above mentioned and say honored we are to have worked at and with all of them! So, what do we see in 2022? Well, this year will be our busiest and jam packed year of all time. This is now our 9th year in business and we are constantly trying to break out the mold of what entertainment should be. We are focusing on delivering nothing but 5 star service at every event, just as we have been doing. We have accumulated over 500 five star reviews and we are hoping to hit close to 600 by the end of 2022. As for awards and recognition, 2021 brought us a finalist recognition in the annual City Newspaper and Democrat & Chronical publications as Best DJ in Rochester. We also were winners in the annual Weddingwire and The Know Couples Choice awards, as well as securing a spot in The Knot's Hall of Fame. Those 2 awards should be coming out over the next couple of weeks and we're pretty sure we will once again have those recognitions for 2022.
But what do we see happening at events and Rochester weddings in 2022? Well, we see things happening on a simple level. People just want to be able to have a fun time with their guests so you will see more and more of the old style traditions go away and people getting right into full on party dance mode. For colors, we see people going with earthy colors, so a lot of greens, a lot of light blues and a lot of golds. For Rochester wedding ceremonies, we see them getting shorter and shorter where vows are simple, ring exchanges are quick and clients saying their "I Do's" within minutes of start time. We do see the return of the final last dance with many clients becoming common also. This is where the venue is cleared out at the end of the night, and only the bride and groom are left to have their one final dance with each other in solitude with no guests around them as they share that remaining wonderful and beautiful moment with each other.
From Kalifornia Entertainment's view, we see packed dance floors at every event, clients having the time of their lives on our turntables as their guests go wild, some really cool light shows from our intelligent software controlled technology, hilarious photos and videos taken in our photo booth, some epic dance battles between guests and of course….memories that will last a lifetime!
So cheers to another year past and cheers to another new year happening! We are looking forward to working at some new venues, side by side with new vendors, working with old friends and seeing the event/wedding industry skyrocket upwards. Until next time friends….stay safe out there and remember, A Day Without Dancing Is A Day Wasted!
~Josh V.
DJ Kalifornia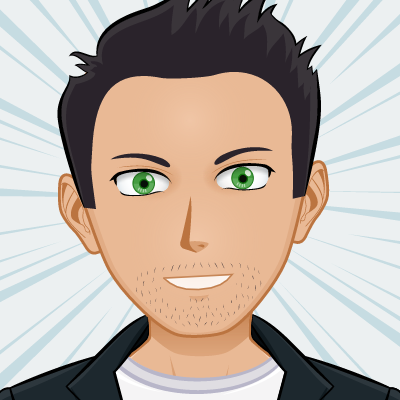 ---
Are you looking for an event wedding DJ near you and love what you saw here for our 2021 Year In Review? Want to discuss how Kalifornia Entertainment is the #1 choice and entertainment for your Rochester wedding or event? Reach out to us here and let us know your details. We will get back to you right away with additional information.