In the world of retail and fashion, presentation is everything. From grand openings to runway shows, the ambiance you create can greatly impact your brand's image and the way your audience perceives your products. Enter the DJ – a master of setting the mood and elevating the experience. But how do you ensure you've chosen the right DJ for your Rochester, NY retail and fashion events? We're here to guide you through the process and help you orchestrate an event that harmonizes style and sound. Kalifornia Entertainment is well experienced in doing both retail and fashion events in Rochester, NY as well as in Manhattan, NYC. We have done TONS of store openings, runway shows and we have been the preferred DJ for many prominent fashion designers. When you're looking for the best, hire Kalifornia Entertainment!
---
Setting the Beat:
Choosing the Perfect DJ for
Rochester, NY Retail and Fashion Events
1. Define Your Brand Identity: Before diving into the Rochester Retail and Fashion DJ search, revisit your brand identity. What message do you want to convey through your event? Whether it's modern elegance, urban chic, or avant-garde flair, understanding your brand's essence will guide you in selecting a Rochester DJ whose style aligns with your vision.
2. Industry Experience: Retail and fashion events demand a DJ who understands the pulse of the industry. Look for DJs like Kalifornia Entertainment with experience in similar events, as they'll be well-versed in the rhythm that resonates with fashion-forward audiences. Their ability to curate playlists that mirror your brand's aesthetics is crucial.
3. Music Knowledge and Diversity: Your DJ should be a musical maestro who can effortlessly blend genres and eras to create a harmonious soundscape. A diverse playlist that mirrors the tastes of your target audience will keep them engaged and enhance their overall experience.
4. Tempo and Atmosphere: Different segments of your event require different tempos. Whether it's a high-energy fashion show or a more subdued cocktail hour, your DJ should have the ability to adjust the musical ambiance accordingly. Communication is key here; ensure your DJ understands the sequence of events and transitions seamlessly.
5. Fashion Show Expertise: If your event includes a fashion show, your DJ becomes an integral part of the production. Seek a Rochester event DJ who can collaborate with designers, models, and event coordinators to ensure the music enhances the runway experience. A well-timed beat drop can amplify the impact of every strut.
6. Read the Crowd: A DJ's ability to gauge the crowd's energy is paramount. Look for someone who can sense when it's time to switch gears – from background beats during mingling to a crescendo for high-impact moments. Their intuition can transform an ordinary event into an unforgettable spectacle.
7. Personality and Interaction: Your DJ isn't just playing music; they're an entertainer who interacts with your guests. A charismatic DJ can engage the audience, get them dancing, and create an atmosphere of celebration. The ability to make announcements and build excitement adds another layer of skill.
8. Technical Proficiency: In the fast-paced world of fashion events, technical glitches are the last thing you need. Ensure your chosen DJ is equipped with high-quality sound equipment and backup plans to avoid any interruptions. A seamless performance reflects positively on your brand's professionalism.
9. Creativity and Customization: Great DJs aren't confined to playlists; they're also creative collaborators. Seek a Fashion or Retail DJ who can craft unique mixes and even incorporate your brand's jingle seamlessly. Their creativity can transform your event into a multisensory experience.
10. Trust Your Instincts: When it comes to selecting the right DJ for your Rochester, NY retail and fashion events, trust your gut. Look for a DJ whose passion resonates with your brand, someone who not only understands music but also understands the essence of your event and the emotions you want to evoke.
The harmony between style and sound is what distinguishes an exceptional retail or fashion event. By taking the time to find a DJ who aligns with your brand's identity, understands the nuances of the industry, and can captivate your audience with their musical finesse, you're ensuring that your event is an unforgettable crescendo that resonates long after the last note fades.
See you on the dance floor! 
To learn more, contact us today!
---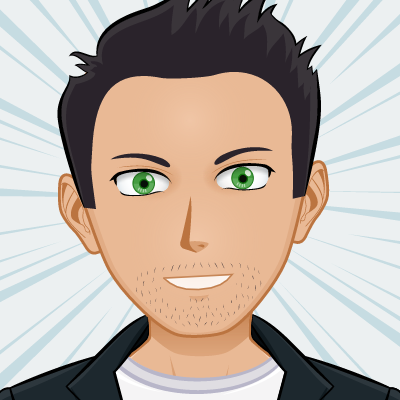 DJ Kalifornia (Joshua V.) is an 13 time finalist and 5 time winner in the annual Best of Rochester City News Poll as Best Rochester DJ, voted upon by thousands of people over the years as a finalist and winner. He was also a finalist in the WHEC's Channel 10 News weekly "Rochester Rocs" award as Best Live DJ, nominated in the annual prestigious "Roc Awards" as Best Rochester DJ, as well as a winner and finalist in the Democrat & Chronicle Choice Awards as Best DJ In Rochester.
Kalifornia Entertainment, as a company, is an annual multi-award winning business with achievements from The Knot, Weddingwire and other online wedding directories.  The business has achieved over 500+ five star reviews in total and has been placed on 50+ PROVEN preferred vendor lists. DJ Kalifornia was the leading long time successful resident DJ at Rochester's beautiful ONE and Two89 nightclubs in the East End District, as well as resident at many other nightclubs in the area. He was a long time monthly resident on Party 103…a worldwide radio station with millions of listeners and world renowned top global DJ's. You can see him play at other nightclubs all over as a special guest or headliner from time to time when not doing private events.
He currently writes for DJ Times magazine (now DJ Life Magazine), which is the biggest DJ specific world wide publication with millions of readers spanning across the planet on every continent and showcases the worlds best DJ's. His articles discuss how to get an upper edge over the competition and how to apply strong marketing techniques, strategies, social media, Public Relations and diversity in a way that places you as an industry leader and gain more business. The magazine featured him in a full article, in April of 2020. 
He's been a resident DJ at just about every major nightclub in the Rochester, NY area over the years (and has played all over elsewhere as a guest and resident DJ), was the founder and creator behind the Rochester Zombie Prom, Showcase of The Arts, One Night In Heaven Fashion Show, and many other popular large scale events around WNY. He has thrown hundreds of established and successful themed events, themed weddings (considered the best and #1 elite in Rochester for putting together unique themed wedding receptions) and is very well known through out many different social and business groups and circles in WNY. His experience, vision, knowledge and the ability to make your wedding or event stand out from the rest, puts him at the top and head of the industry that no one else can duplicate, when it comes to being your DJ or entertainment vendor of choice.