When it comes to Rochester, NY weddings, the music sets the tone and brings guests to their feet on the dance floor. While a talented Rochester DJ can certainly make the party come alive with their playlist, there's much more to their role than just playing music. A skilled wedding DJ like Kalifornia Entertainment is a master of ceremonies, a crowd-engager, and an expert in creating seamless transitions throughout the event. In this blog post, we'll explore the essential tasks that a good Rochester DJ undertakes during weddings, beyond their music selection prowess.
---
Beyond the Beats:
The Vital Role of a Rochester Wedding DJ
Emcee Extraordinaire: A good Rochester wedding DJ doubles as an emcee who keeps the event running smoothly. They possess excellent communication skills and a confident presence to engage with the crowd. From introducing the wedding party and announcing special dances to facilitating toasts and other key moments, the DJ acts as the glue that holds the event together.
Reading the Room: One of the most valuable skills a great wedding DJ possesses is the ability to read the room. They know when to amp up the energy with an upbeat track, and when to bring it down for a slow dance. By gauging the mood and preferences of the guests, the DJ ensures that everyone remains engaged and entertained throughout the celebration.
Coordination with Other Vendors: A wedding is a team effort, and Kalifornia Entertainment understands the importance of working seamlessly with other vendors. We coordinate with the wedding planner, photographer, videographer, and catering staff to ensure that every moment is captured and executed flawlessly.
Handling Requests and Diverse Music Tastes: While the DJ may have prepared a well-curated playlist, they also acknowledge the significance of guest requests. A good DJ can skillfully incorporate song requests into their set while maintaining the overall vibe of the event. Additionally, they are well-versed in playing music that caters to diverse tastes and age groups, ensuring that everyone feels included in the celebration.
Creating Smooth Transitions: A wedding consists of different segments, such as the cocktail hour, dinner, toasts, cake cutting, and dancing. A talented Rochester wedding DJ ensures smooth transitions between these segments, maintaining the flow of the event and keeping guests engaged without any awkward pauses or abrupt changes.
Providing Top-notch Audiovisual Experience: Beyond the music, a good DJ invests in high-quality audio and lighting equipment to create a memorable audiovisual experience. Crisp and clear sound enhances the speeches and ensures the dance floor stays lively, while impressive lighting setups add to the ambiance and create a more immersive environment for the guests.
Handling Technical Challenges: In the world of live events, technical issues can occasionally arise. A professional wedding DJ is prepared for such situations and possesses the skills to handle them with composure. Whether it's a sudden power outage, equipment glitch, or microphone mishap, a skilled DJ knows how to troubleshoot and find solutions swiftly, preventing any major disruptions to the festivities.
Conclusion:  A wedding DJ's role extends far beyond merely playing music. They are the conductors of an unforgettable symphony, orchestrating the various elements of the celebration to create an unforgettable experience for the couple and their guests. From being the emcee to reading the room, and from seamless coordination to handling technical challenges, a skilled DJ plays a crucial role in making a wedding day truly special. So, when you're planning your big day, remember to choose a DJ who not only rocks the dance floor but also possesses the expertise and finesse to elevate your wedding to a whole new level.
See you on the dance floor! 
To learn more, contact us today!
---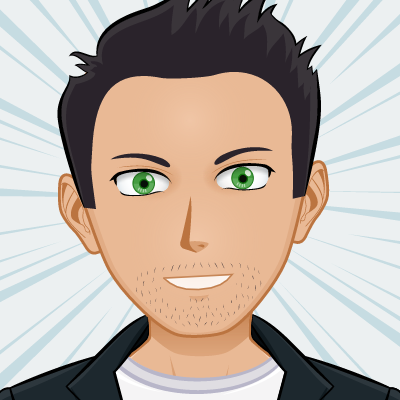 DJ Kalifornia (Joshua V.) is an 13 time finalist and 5 time winner in the annual Best of Rochester City News Poll as Best Rochester DJ, voted upon by thousands of people over the years as a finalist and winner. He was also a finalist in the WHEC's Channel 10 News weekly "Rochester Rocs" award as Best Live DJ, nominated in the annual prestigious "Roc Awards" as Best Rochester DJ, as well as a winner and finalist in the Democrat & Chronicle Choice Awards as Best DJ In Rochester.
Kalifornia Entertainment, as a company, is an annual multi-award winning business with achievements from The Knot, Weddingwire and other online wedding directories.  The business has achieved over 500+ five star reviews in total and has been placed on 50+ PROVEN preferred vendor lists. DJ Kalifornia was the leading long time successful resident DJ at Rochester's beautiful ONE and Two89 nightclubs in the East End District, as well as resident at many other nightclubs in the area. He was a long time monthly resident on Party 103…a worldwide radio station with millions of listeners and world renowned top global DJ's. You can see him play at other nightclubs all over as a special guest or headliner from time to time when not doing private events.
He currently writes for DJ Times magazine (now DJ Life Magazine), which is the biggest DJ specific world wide publication with millions of readers spanning across the planet on every continent and showcases the worlds best DJ's. His articles discuss how to get an upper edge over the competition and how to apply strong marketing techniques, strategies, social media, Public Relations and diversity in a way that places you as an industry leader and gain more business. The magazine featured him in a full article, in April of 2020. 
He's been a resident DJ at just about every major nightclub in the Rochester, NY area over the years (and has played all over elsewhere as a guest and resident DJ), was the founder and creator behind the Rochester Zombie Prom, Showcase of The Arts, One Night In Heaven Fashion Show, and many other popular large scale events around WNY. He has thrown hundreds of established and successful themed events, themed weddings (considered the best and #1 elite in Rochester for putting together unique themed wedding receptions) and is very well known through out many different social and business groups and circles in WNY. His experience, vision, knowledge and the ability to make your wedding or event stand out from the rest, puts him at the top and head of the industry that no one else can duplicate, when it comes to being your DJ or entertainment vendor of choice.