When it comes to creating a memorable and unforgettable wedding reception, a skilled Rochester Wedding DJ can make all the difference. Rochester, known for its vibrant music scene, demands DJs who possess a unique set of skills to ensure the celebration is a resounding success. In this blog post, we'll explore the 15 essential skills of a successful Rochester wedding DJ which Kalifornia Entertainment is one of the best at, and highlighting why these skills are vital for curating the perfect atmosphere on the dance floor.
---
The 15 Essential Skills of A Successful Rochester Wedding DJ
Music Selection Expertise: A successful Rochester wedding DJ has an extensive knowledge of music genres, both old and new. Their ability to read the crowd and play tracks that resonate with diverse tastes ensures that everyone, from the young to the young-at-heart, stays engaged throughout the celebration.
Adaptability and Flexibility: Wedding receptions can be unpredictable, with last-minute changes and unexpected requests. A skilled Rochester DJ must be adaptable and flexible, capable of seamlessly adjusting their playlist and performance to meet the changing demands of the event.
Mixing and Beatmatching: A key skill that sets a professional Rochester wedding DJ apart is their ability to mix tracks seamlessly and maintain a smooth flow on the dance floor. Beatmatching ensures that transitions between songs are virtually imperceptible, keeping the energy high and guests dancing all night.
Reading the Crowd: One of the most valuable skills a Rochester wedding DJ must possess is the ability to read the crowd. Understanding the mood and preferences of the guests allows them to play the right songs at the right time, creating a dynamic and engaging atmosphere.
Mastering DJ Equipment: A successful wedding DJ in Rochester must be well-versed in various DJ equipment, including mixers, turntables, controllers, and speakers. Proficiency in handling this technology ensures a glitch-free performance and exceptional sound quality.
Emcee and Public Speaking: Beyond playing music, a skilled DJ can double as an emcee, engaging the guests and guiding them through the reception's various stages. Excellent public speaking skills and a charismatic personality can elevate the overall experience, ensuring everyone feels connected to the celebration.
Time Management: Wedding receptions follow a schedule, and a reliable DJ must be a master of time management. Punctuality and the ability to keep events on track will help avoid any unnecessary delays and keep the celebration running smoothly.
Handling Song Requests: While not every song request may align with the overall vibe, a successful Rochester wedding DJ handles song requests graciously and can incorporate suitable ones into the playlist, enhancing guest satisfaction.
Professionalism and Etiquette: Maintaining professionalism and displaying proper etiquette throughout the event is crucial. A respectful DJ understands the importance of the occasion and interacts with guests and other vendors in a courteous manner.
Setting Up and Tearing Down: A professional DJ takes care of the setup and tear-down process efficiently and discreetly. This ensures minimal disruption to the wedding proceedings and keeps the focus on the celebration.
Knowledge of Venue Acoustics: Understanding the acoustics of different wedding venues in Rochester is essential for delivering optimal sound quality. A skilled DJ knows how to adjust sound levels to suit the venue, ensuring that every guest enjoys the music without any distortion.
Crisis Management: Weddings can be unpredictable, and unforeseen issues may arise. A successful wedding DJ must be quick-thinking and adept at handling any technical glitches or other challenges that may come up during the event.
Dressing Appropriately: A professional appearance is essential for a wedding DJ. Dressing appropriately for the occasion shows respect for the couple and sets a positive tone for the celebration.
Networking and Collaboration: Building a network of connections within the wedding industry allows a successful Rochester DJ to collaborate effectively with other vendors, contributing to a seamless overall experience for the couple and their guests.
Creating Lasting Memories: Finally, the most essential skill of a successful Rochester wedding DJ is the ability to create lasting memories for the newlyweds and their guests. An unforgettable wedding reception with an electrifying atmosphere is what sets exceptional DJs apart.
A successful Rochester wedding DJ possesses a unique blend of technical expertise, people skills, and an unyielding passion for music. From crafting seamless playlists to managing unexpected challenges, these 15 essential skills are the building blocks for a DJ who can elevate a wedding celebration to a truly magical experience. So, when choosing a DJ for your special day, look for these essential skills to ensure your reception is nothing short of extraordinary.
See you on the dance floor! 
To learn more, contact us today!
---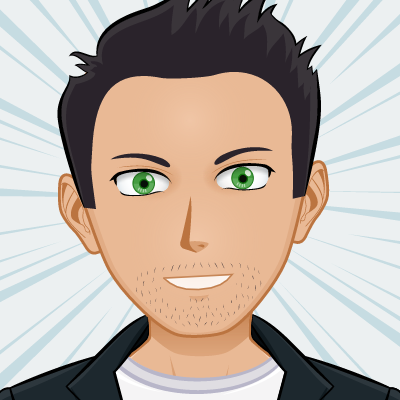 DJ Kalifornia (Joshua V.) is an 13 time finalist and 5 time winner in the annual Best of Rochester City News Poll as Best Rochester DJ, voted upon by thousands of people over the years as a finalist and winner. He was also a finalist in the WHEC's Channel 10 News weekly "Rochester Rocs" award as Best Live DJ, nominated in the annual prestigious "Roc Awards" as Best Rochester DJ, as well as a winner and finalist in the Democrat & Chronicle Choice Awards as Best DJ In Rochester.
Kalifornia Entertainment, as a company, is an annual multi-award winning business with achievements from The Knot, Weddingwire and other online wedding directories.  The business has achieved over 500+ five star reviews in total and has been placed on 50+ PROVEN preferred vendor lists. DJ Kalifornia was the leading long time successful resident DJ at Rochester's beautiful ONE and Two89 nightclubs in the East End District, as well as resident at many other nightclubs in the area. He was a long time monthly resident on Party 103…a worldwide radio station with millions of listeners and world renowned top global DJ's. You can see him play at other nightclubs all over as a special guest or headliner from time to time when not doing private events.
He currently writes for DJ Times magazine (now DJ Life Magazine), which is the biggest DJ specific world wide publication with millions of readers spanning across the planet on every continent and showcases the worlds best DJ's. His articles discuss how to get an upper edge over the competition and how to apply strong marketing techniques, strategies, social media, Public Relations and diversity in a way that places you as an industry leader and gain more business. The magazine featured him in a full article, in April of 2020. 
He's been a resident DJ at just about every major nightclub in the Rochester, NY area over the years (and has played all over elsewhere as a guest and resident DJ), was the founder and creator behind the Rochester Zombie Prom, Showcase of The Arts, One Night In Heaven Fashion Show, and many other popular large scale events around WNY. He has thrown hundreds of established and successful themed events, themed weddings (considered the best and #1 elite in Rochester for putting together unique themed wedding receptions) and is very well known through out many different social and business groups and circles in WNY. His experience, vision, knowledge and the ability to make your wedding or event stand out from the rest, puts him at the top and head of the industry that no one else can duplicate, when it comes to being your DJ or entertainment vendor of choice.