When it comes to your special day, the soundtrack plays a crucial role in creating unforgettable moments. The question that often arises during wedding planning is whether to hire a live Rochester wedding band or a professional Rochester wedding DJ. While both options have their merits, this blog post aims to shed light on why opting for a skilled Rochester wedding DJ can elevate your celebration in ways that a traditional live band might not.
---
Unveiling the Spotlight:
Why Choosing a Rochester Wedding DJ Outshines a Live Band
Versatility in Music Selection:
A talented Rochester wedding DJ offers a vast and diverse music library at their fingertips. Whether you desire chart-topping hits, classic tunes, or niche genres, a DJ can effortlessly transition between various styles, catering to your unique musical tastes and those of your guests. A live band's repertoire, though skillful, may be limited to their specific genre or era, potentially missing the mark for certain moments.
Seamless Transitions and Non-Stop Entertainment:
Imagine the excitement of your first dance followed by a seamless transition into an energetic dance floor anthem. A skilled DJ can curate a continuous flow of music, maintaining the energy and excitement throughout the evening. In contrast, live bands often need breaks between sets, interrupting the momentum and temporarily shifting the focus away from the dance floor.
Customizable Music Experience:
Your love story is one-of-a-kind, and so should be your wedding playlist. A professional Rochester wedding DJ can tailor the music to reflect your journey, incorporating meaningful songs that resonate with you and your partner. This level of personalization might be challenging for a live band to achieve, given their fixed setlist and performance structure.
Unrivaled Song Reproduction and Remixing:
A really good Rochester DJ, like Kalifornia Entertainment, can recreate your favorite tracks with unparalleled precision, allowing you to hear beloved songs just as you remember them. Additionally, DJs can offer unique remixes and mashups, infusing a contemporary and dynamic touch to classic melodies. While a live band brings its own charm, reproducing certain tracks or offering remixes might be beyond their scope.
Effortless Interaction with Guests:
A skilled Rochester wedding DJ is not just a music maestro but also a master of ceremonies. They effortlessly engage with your guests, making announcements, introducing special moments, and keeping the party atmosphere alive. While a live band can entertain, their focus primarily remains on performing, which may limit their interaction with your attendees.
Space and Setup Flexibility:
Rochester wedding DJs are equipped with compact and high-quality sound systems that require less space than a full live band setup. This flexibility in setup can be particularly advantageous for venues with limited space or those requiring intricate logistical arrangements.
Budget-Friendly Choice:
Hiring a Rochester wedding DJ is often a more budget-friendly option compared to booking a live band. Our wedding DJ services can offer exceptional value for money, allowing you to allocate your resources strategically across various aspects of your wedding without compromising on entertainment quality.
Conclusion: While both a Rochester wedding DJ and a live band have their unique charm, the adaptability, versatility, and personalized experience offered by a professional DJ make it a compelling choice for many couples. By entrusting your wedding's musical journey to a skilled DJ, you ensure a seamless, unforgettable, and truly extraordinary celebration that keeps your guests dancing all night long.
See you on the dance floor! 
To learn more, contact us today!
---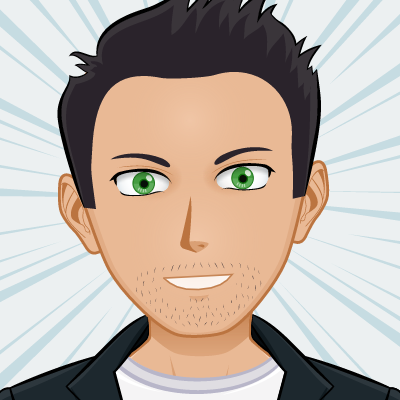 DJ Kalifornia (Joshua V.) is an 13 time finalist and 5 time winner in the annual Best of Rochester City News Poll as Best Rochester DJ, voted upon by thousands of people over the years as a finalist and winner. He was also a finalist in the WHEC's Channel 10 News weekly "Rochester Rocs" award as Best Live DJ, nominated in the annual prestigious "Roc Awards" as Best Rochester DJ, as well as a winner and finalist in the Democrat & Chronicle Choice Awards as Best DJ In Rochester.
Kalifornia Entertainment, as a company, is an annual multi-award winning business with achievements from The Knot, Weddingwire and other online wedding directories.  The business has achieved over 500+ five star reviews in total and has been placed on 50+ PROVEN preferred vendor lists. DJ Kalifornia was the leading long time successful resident DJ at Rochester's beautiful ONE and Two89 nightclubs in the East End District, as well as resident at many other nightclubs in the area. He was a long time monthly resident on Party 103…a worldwide radio station with millions of listeners and world renowned top global DJ's. You can see him play at other nightclubs all over as a special guest or headliner from time to time when not doing private events.
He currently writes for DJ Times magazine (now DJ Life Magazine), which is the biggest DJ specific world wide publication with millions of readers spanning across the planet on every continent and showcases the worlds best DJ's. His articles discuss how to get an upper edge over the competition and how to apply strong marketing techniques, strategies, social media, Public Relations and diversity in a way that places you as an industry leader and gain more business. The magazine featured him in a full article, in April of 2020. 
He's been a resident DJ at just about every major nightclub in the Rochester, NY area over the years (and has played all over elsewhere as a guest and resident DJ), was the founder and creator behind the Rochester Zombie Prom, Showcase of The Arts, One Night In Heaven Fashion Show, and many other popular large scale events around WNY. He has thrown hundreds of established and successful themed events, themed weddings (considered the best and #1 elite in Rochester for putting together unique themed wedding receptions) and is very well known through out many different social and business groups and circles in WNY. His experience, vision, knowledge and the ability to make your wedding or event stand out from the rest, puts him at the top and head of the industry that no one else can duplicate, when it comes to being your DJ or entertainment vendor of choice.