A Sweet 16 celebration in Rochester, NY marks a significant milestone in a young person's life – a transition from adolescence to newfound independence. As you plan this memorable occasion for your beloved teenager, one key decision that can make or break the party's atmosphere is choosing the entertainment. While there are many options available, hiring a skilled DJ in Rochester, NY, can take your Sweet 16 celebration to dazzling heights. Let's dive into the compelling reasons why a professional DJ like Kalifornia Entertainment should be at the top of your party planning list.
---
Setting the Stage for Sweet 16 Splendor:
The Importance of Hiring a Top-notch DJ in Rochester, NY
Crafting Unforgettable Musical Moments:
A Sweet 16 celebration is all about joy, exuberance, and creating lasting memories. A seasoned Rochester DJ understands the pulse of the crowd, curating a playlist that resonates with the celebrant's tastes while appealing to the diverse preferences of guests. With an extensive music library at their fingertips, a skilled DJ can seamlessly transition between genres, eras, and styles, ensuring that every moment of the celebration is backed by the perfect musical backdrop.
Dynamic Energy and Atmosphere:
A professional DJ is a master of creating and sustaining an energetic atmosphere. They skillfully read the crowd, adjusting the tempo and mood as needed to keep the dance floor alive and vibrant. The DJ's ability to interact with the audience, make announcements, and engage the attendees ensures that the celebration remains dynamic and engaging from start to finish.
Personalization Beyond Compare:
Every Sweet 16 celebration is a unique reflection of the young honoree's personality and preferences. A dedicated DJ takes the time to understand the celebrant's vision, incorporating special requests, favorite songs, and meaningful dedications. This level of personalization elevates the celebration from a mere event to a personalized, heartfelt experience that resonates with the guest of honor and all attendees.
Smooth Transitions and Seamless Entertainment:
A professional DJ brings expertise not only in music but also in event coordination. They ensure smooth transitions between different segments of the celebration, seamlessly integrating announcements, speeches, and special moments into the music mix. This orchestration keeps the party flowing effortlessly and prevents any lulls in the entertainment.
Tech-Savvy Sound and Lighting:
Top-tier DJs in Rochester, NY, come equipped with state-of-the-art sound systems and lighting setups that enhance the overall visual and auditory experience. These technical enhancements contribute to an immersive atmosphere that captivates guests and transforms the venue into a dazzling, electrifying space.
Stress-Free Entertainment:
By entrusting the entertainment to a skilled DJ, you free yourself from the worry of managing a live band or playlist. This allows you to focus on other essential aspects of the celebration, such as decor, catering, and ensuring the overall enjoyment of your guests.
A Sweet 16 celebration is a cherished milestone in a young person's life, deserving of a celebration that mirrors their unique spirit and enthusiasm. Hiring a proficient DJ in Rochester, NY, is a decision that can make a world of difference in the event's success. From crafting a personalized playlist to maintaining an electrifying atmosphere, a professional DJ ensures that the celebration is a magical experience for the guest of honor and all attendees. When it comes to commemorating this pivotal moment, entrust the entertainment to a skilled DJ who can transform your vision into an unforgettable reality.
See you on the dance floor! 
To learn more, contact us today!
---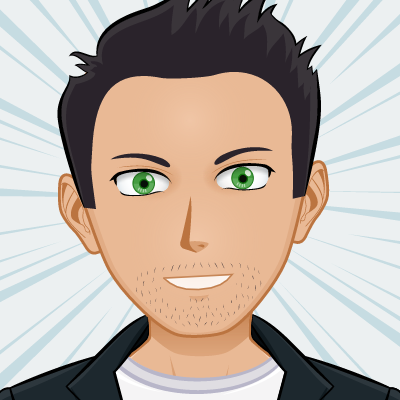 DJ Kalifornia (Joshua V.) is an 13 time finalist and 5 time winner in the annual Best of Rochester City News Poll as Best Rochester DJ, voted upon by thousands of people over the years as a finalist and winner. He was also a finalist in the WHEC's Channel 10 News weekly "Rochester Rocs" award as Best Live DJ, nominated in the annual prestigious "Roc Awards" as Best Rochester DJ, as well as a winner and finalist in the Democrat & Chronicle Choice Awards as Best DJ In Rochester.
Kalifornia Entertainment, as a company, is an annual multi-award winning business with achievements from The Knot, Weddingwire and other online wedding directories.  The business has achieved over 500+ five star reviews in total and has been placed on 50+ PROVEN preferred vendor lists. DJ Kalifornia was the leading long time successful resident DJ at Rochester's beautiful ONE and Two89 nightclubs in the East End District, as well as resident at many other nightclubs in the area. He was a long time monthly resident on Party 103…a worldwide radio station with millions of listeners and world renowned top global DJ's. You can see him play at other nightclubs all over as a special guest or headliner from time to time when not doing private events.
He currently writes for DJ Times magazine (now DJ Life Magazine), which is the biggest DJ specific world wide publication with millions of readers spanning across the planet on every continent and showcases the worlds best DJ's. His articles discuss how to get an upper edge over the competition and how to apply strong marketing techniques, strategies, social media, Public Relations and diversity in a way that places you as an industry leader and gain more business. The magazine featured him in a full article, in April of 2020. 
He's been a resident DJ at just about every major nightclub in the Rochester, NY area over the years (and has played all over elsewhere as a guest and resident DJ), was the founder and creator behind the Rochester Zombie Prom, Showcase of The Arts, One Night In Heaven Fashion Show, and many other popular large scale events around WNY. He has thrown hundreds of established and successful themed events, themed weddings (considered the best and #1 elite in Rochester for putting together unique themed wedding receptions) and is very well known through out many different social and business groups and circles in WNY. His experience, vision, knowledge and the ability to make your wedding or event stand out from the rest, puts him at the top and head of the industry that no one else can duplicate, when it comes to being your DJ or entertainment vendor of choice.