The enchanting beauty of Rochester, NY, provides the perfect backdrop for a romantic and picturesque outdoor wedding. From charming gardens to scenic waterfronts, the options for hosting your special day amid nature's splendor are endless. To ensure your outdoor wedding is a seamless and unforgettable experience, we've compiled 15 essential tips that will guide you through the planning process.
---
A Guide to Crafting Your Dream
Outdoor Wedding in Rochester, NY: 15 Essential Tips
1. Embrace the Seasons: Rochester's distinct seasons offer unique charm. Embrace the natural beauty by aligning your wedding date with the season that resonates with your vision – whether it's the lushness of spring, the warmth of summer, the vibrant colors of fall, or the serene snowfall of winter.
2. Weather-Proof Plans: Prepare for the unexpected by having a weather-proof backup plan. Renting a tent or choosing a venue with indoor options ensures that your celebration will continue rain or shine.
3. Secure Permits: Research and obtain any necessary permits for your chosen outdoor venue. Make sure you understand local regulations and guidelines to ensure a smooth event.
4. Venue Selection: Select a venue that captures the essence of Rochester's natural beauty. Parks, gardens, vineyards, and waterfront locations offer stunning options to create lasting memories.
5. Consider Comfort: Prioritize your guests' comfort by providing shade, seating, and restroom facilities. Their comfort will contribute to the overall enjoyment of your celebration.
6. Attire Choices: Choose wedding attire that suits the outdoor setting. Lighter fabrics and comfortable footwear will keep you and your bridal party at ease throughout the day.
7. Rustic Decor: Enhance the outdoor charm with rustic and elegant decor that complements the surroundings. Incorporate natural elements like wood, flowers, and greenery to create a harmonious atmosphere.
8. Lighting Magic: Utilize creative lighting options to set the mood as the sun sets. Twinkling lights, lanterns, and candles can add a touch of enchantment to your outdoor evening affair.
9. Expert Sound Solutions: Work with professionals to ensure clear and balanced sound. Outdoor spaces can present acoustic challenges, so consult with a sound technician for seamless music, vows, and speeches.
10. Culinary Considerations: Collaborate with a caterer experienced in outdoor events. Choose a menu that complements the outdoor ambiance and considers any dietary restrictions of your guests.
11. Guest Comfort: Provide practical comforts for your guests, such as sunscreen, bug spray, and fans. These small details show that you care about their well-being.
12. Capture the Moment: Plan your photography sessions during the "golden hours" of early morning or late afternoon. The soft lighting during these times creates stunning and timeless photos.
13. Personalized Touches: Infuse personal touches that highlight your relationship and story. Create a seating chart that reflects your journey or offer customized favors that showcase your personalities.
14. Thoughtful Transportation: Consider transportation options for your guests, especially if your outdoor venue is in a remote location. Arrange for shuttles or provide clear directions to ensure everyone arrives comfortably.
15. Eco-Friendly Approach: Show your love for the environment by embracing eco-friendly practices. Opt for biodegradable decor, minimize single-use plastics, and encourage recycling among your guests.
Planning an outdoor wedding in Rochester, NY, allows you to celebrate your love amidst nature's splendor. By considering these 15 essential tips, you can navigate the intricacies of outdoor event planning with confidence. From creating a stunning visual experience to ensuring your guests' comfort, these guidelines will help you craft a truly unforgettable and magical outdoor wedding in Rochester's charming embrace.
See you on the dance floor! 
To learn more, contact us today!
---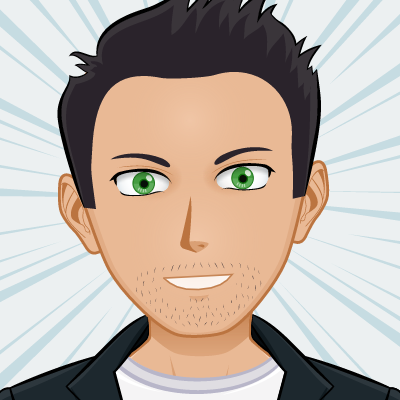 DJ Kalifornia (Joshua V.) is an 13 time finalist and 5 time winner in the annual Best of Rochester City News Poll as Best Rochester DJ, voted upon by thousands of people over the years as a finalist and winner. He was also a finalist in the WHEC's Channel 10 News weekly "Rochester Rocs" award as Best Live DJ, nominated in the annual prestigious "Roc Awards" as Best Rochester DJ, as well as a winner and finalist in the Democrat & Chronicle Choice Awards as Best DJ In Rochester.
Kalifornia Entertainment, as a company, is an annual multi-award winning business with achievements from The Knot, Weddingwire and other online wedding directories.  The business has achieved over 500+ five star reviews in total and has been placed on 50+ PROVEN preferred vendor lists. DJ Kalifornia was the leading long time successful resident DJ at Rochester's beautiful ONE and Two89 nightclubs in the East End District, as well as resident at many other nightclubs in the area. He was a long time monthly resident on Party 103…a worldwide radio station with millions of listeners and world renowned top global DJ's. You can see him play at other nightclubs all over as a special guest or headliner from time to time when not doing private events.
He currently writes for DJ Times magazine (now DJ Life Magazine), which is the biggest DJ specific world wide publication with millions of readers spanning across the planet on every continent and showcases the worlds best DJ's. His articles discuss how to get an upper edge over the competition and how to apply strong marketing techniques, strategies, social media, Public Relations and diversity in a way that places you as an industry leader and gain more business. The magazine featured him in a full article, in April of 2020. 
He's been a resident DJ at just about every major nightclub in the Rochester, NY area over the years (and has played all over elsewhere as a guest and resident DJ), was the founder and creator behind the Rochester Zombie Prom, Showcase of The Arts, One Night In Heaven Fashion Show, and many other popular large scale events around WNY. He has thrown hundreds of established and successful themed events, themed weddings (considered the best and #1 elite in Rochester for putting together unique themed wedding receptions) and is very well known through out many different social and business groups and circles in WNY. His experience, vision, knowledge and the ability to make your wedding or event stand out from the rest, puts him at the top and head of the industry that no one else can duplicate, when it comes to being your DJ or entertainment vendor of choice.