In the heart of the enchanting Rochester, NY, lies a wedding wonderland waiting to be explored. As you plan your dream wedding, consider a delightful addition that will not only create lasting memories but also add a touch of whimsy and fun to your celebration – a photo booth. A photo booth isn't just a trend; it's an experience that brings joy, laughter, and personalized keepsakes to your special day. In this blog post, we'll explore why having a photo booth at your wedding in Rochester, NY, is an excellent idea that your guests will cherish for years to come.
---
Strike a Pose: Why a Photo Booth
Adds Magic to Your Rochester, NY Wedding
1. Interactive Entertainment: A photo booth provides an interactive and entertaining activity for your guests, adding an element of excitement that keeps the celebration atmosphere alive. As friends and family gather around, the photo booth becomes a hub of laughter and connection, fostering memorable interactions among your loved ones.
2. Capture Candid Moments: While professional photographers capture posed shots, a photo booth captures the candid, unfiltered moments that truly reflect your guests' personalities. These spontaneous snapshots provide a unique glimpse into the joy and camaraderie shared at your wedding.
3. Personalized Keepsakes: The photo booth experience results in instant, tangible keepsakes for your guests. They can take home photo strips or prints that serve as charming mementos of your special day. These personalized souvenirs evoke fond memories every time your guests look at them.
4. Entertainment for All Ages: From children to grandparents, a photo booth appeals to guests of all ages. It offers a lighthearted activity that bridges generation gaps and encourages diverse groups to mingle and bond.
5. Creative Expression: A photo booth is a canvas for creativity. Guests can experiment with props, poses, and backdrops, expressing their personalities in delightful and unexpected ways. The result is a collection of imaginative and captivating photographs.
6. Guest Book Alternative: Integrate the photo booth experience with your guest book by inviting guests to leave a photo strip and a heartfelt message. This unique twist on a traditional guest book becomes a treasured keepsake filled with genuine well-wishes and memories.
7. Instant Gratification: With a photo booth, there's no waiting for weeks to see the captured moments. Instant printing ensures that guests can enjoy their photos immediately, adding an element of surprise and delight to your wedding.
8. Customizable Themes: Tailor the photo booth experience to match your wedding theme or color scheme. From vintage elegance to rustic charm, you can create a photo booth setup that seamlessly integrates with your overall decor.
9. Icebreaker Activity: A photo booth serves as an icebreaker, especially during the early stages of your celebration. It encourages guests who may not know each other well to strike up conversations and share laughs.
10. Unforgettable Favors: Instead of traditional wedding favors, consider offering photo booth prints as unique and unforgettable gifts for your guests. These personalized keepsakes are sure to be cherished long after the wedding day.
When it comes to planning your wedding in Rochester, NY, the possibilities for adding charm and personality are endless. A photo booth from Kalifornia Entertainment effortlessly injects a sense of joy, connection, and creativity into your celebration, making it a delightful and memorable experience for all. As you prepare to say "I do" against the backdrop of Rochester's beauty, consider the magic a photo booth can bring to your special day – capturing genuine moments, sparking laughter, and leaving a trail of cherished memories for both you and your guests.
See you on the dance floor! 
To learn more, contact us today!
---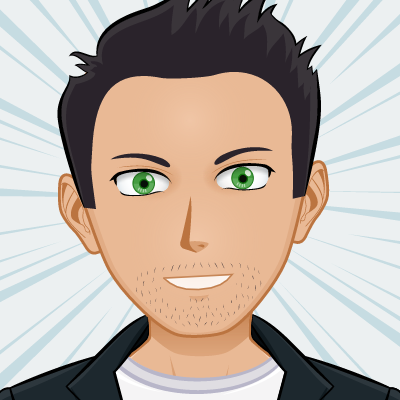 DJ Kalifornia (Joshua V.) is an 13 time finalist and 5 time winner in the annual Best of Rochester City News Poll as Best Rochester DJ, voted upon by thousands of people over the years as a finalist and winner. He was also a finalist in the WHEC's Channel 10 News weekly "Rochester Rocs" award as Best Live DJ, nominated in the annual prestigious "Roc Awards" as Best Rochester DJ, as well as a winner and finalist in the Democrat & Chronicle Choice Awards as Best DJ In Rochester.
Kalifornia Entertainment, as a company, is an annual multi-award winning business with achievements from The Knot, Weddingwire and other online wedding directories.  The business has achieved over 500+ five star reviews in total and has been placed on 50+ PROVEN preferred vendor lists. DJ Kalifornia was the leading long time successful resident DJ at Rochester's beautiful ONE and Two89 nightclubs in the East End District, as well as resident at many other nightclubs in the area. He was a long time monthly resident on Party 103…a worldwide radio station with millions of listeners and world renowned top global DJ's. You can see him play at other nightclubs all over as a special guest or headliner from time to time when not doing private events.
He currently writes for DJ Times magazine (now DJ Life Magazine), which is the biggest DJ specific world wide publication with millions of readers spanning across the planet on every continent and showcases the worlds best DJ's. His articles discuss how to get an upper edge over the competition and how to apply strong marketing techniques, strategies, social media, Public Relations and diversity in a way that places you as an industry leader and gain more business. The magazine featured him in a full article, in April of 2020. 
He's been a resident DJ at just about every major nightclub in the Rochester, NY area over the years (and has played all over elsewhere as a guest and resident DJ), was the founder and creator behind the Rochester Zombie Prom, Showcase of The Arts, One Night In Heaven Fashion Show, and many other popular large scale events around WNY. He has thrown hundreds of established and successful themed events, themed weddings (considered the best and #1 elite in Rochester for putting together unique themed wedding receptions) and is very well known through out many different social and business groups and circles in WNY. His experience, vision, knowledge and the ability to make your wedding or event stand out from the rest, puts him at the top and head of the industry that no one else can duplicate, when it comes to being your DJ or entertainment vendor of choice.