Non-profit events hold a special place in the hearts of communities, as they bring people together for a cause that matters. Whether it's a charity gala, a fundraising walk, or an awareness event, the right entertainment can amplify the impact of your non-profit event. A skilled Rochester DJ can set the tone, uplift spirits, and create an atmosphere of unity. Kalifornia Entertainment has done many fundraisers, charity events, non-profits and awareness events over the years and we are always looking to give back to the community. So, how do you select the right DJ for your Rochester, NY non-profit event? Let's explore the steps to ensure your event resonates with attendees and leaves a lasting impression.
---
Harmonizing Hearts and Causes:
Choosing the Perfect DJ for Your
Rochester, NY Non-Profit Event
1. Align with Your Cause: The heart of a non-profit event is the cause it supports. Seek a DJ who resonates with your cause and understands the significance of the event. Their passion and connection to your mission will reflect in their performance, making the event more meaningful.
2. Embrace the Atmosphere: Non-profit events can vary in tone – from formal fundraisers to community gatherings. Understand the atmosphere you want to create and select a DJ who can tailor their playlist and style to match. A DJ who can adapt their performance to your event's vibe is a valuable asset.
3. Music Diversity: Non-profit events often bring together a diverse audience. Look for a DJ who can curate a playlist that appeals to different age groups and musical preferences. A varied selection ensures that everyone feels included and engaged.
4. Versatility: A non-profit event can have various segments – from emotional speeches to celebratory moments. A versatile DJ can switch seamlessly between different moods, enhancing each moment with appropriate music. Their ability to read the room and adapt is essential.
5. Heartfelt Transitions: Non-profit events can evoke a range of emotions. A DJ who can craft transitions that honor the emotional journey of the event adds a layer of sensitivity. A well-timed change in music can amplify the impact of speeches, presentations, and reflections.
6. Elevate Fundraising Efforts: Non-profit events often involve fundraising activities. A DJ who understands the importance of these moments can contribute by playing music that motivates donors to contribute generously. Their energy can turn fundraising into a collective act of generosity.
7. Interaction and Engagement: Non-profit events thrive on the participation and engagement of attendees. Seek a DJ who can interact with the audience, make announcements, and foster a sense of community. Their ability to engage without overshadowing the cause is crucial.
8. Technical Preparedness: The last thing you want during a non-profit event is technical glitches. Ensure your chosen DJ has reliable equipment and a backup plan. A seamless performance ensures that the focus remains on the cause rather than technical hiccups.
9. Experience in Charity Events: A DJ with experience in non-profit events understands the unique dynamics. They know how to balance entertainment with the solemnity of the cause. Ask for references or testimonials from similar events they've been a part of.
10. Share Your Vision: Your non-profit event is a testament to your organization's dedication to making a difference. Share your event's vision, goals, and expectations with potential DJs. A DJ who aligns with your vision becomes a partner in amplifying your cause's impact.
Weaving Music into Purpose
Choosing the right DJ for your Rochester, NY non-profit event involves more than just music – it's about weaving a tapestry of purpose, passion, and community. A DJ who can connect with your cause, adapt to the event's emotional journey, and create an atmosphere of unity is an integral part of your event's success. By following these steps and selecting a DJ like Kalifornia Entertainment, who aligns with your mission, you're ensuring that your non-profit event resonates with attendees and leaves an indelible mark on hearts and causes alike.
See you on the dance floor! 
To learn more, contact us today!
---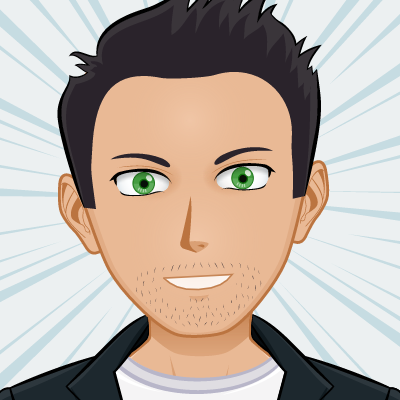 DJ Kalifornia (Joshua V.) is an 13 time finalist and 5 time winner in the annual Best of Rochester City News Poll as Best Rochester DJ, voted upon by thousands of people over the years as a finalist and winner. He was also a finalist in the WHEC's Channel 10 News weekly "Rochester Rocs" award as Best Live DJ, nominated in the annual prestigious "Roc Awards" as Best Rochester DJ, as well as a winner and finalist in the Democrat & Chronicle Choice Awards as Best DJ In Rochester.
Kalifornia Entertainment, as a company, is an annual multi-award winning business with achievements from The Knot, Weddingwire and other online wedding directories.  The business has achieved over 500+ five star reviews in total and has been placed on 50+ PROVEN preferred vendor lists. DJ Kalifornia was the leading long time successful resident DJ at Rochester's beautiful ONE and Two89 nightclubs in the East End District, as well as resident at many other nightclubs in the area. He was a long time monthly resident on Party 103…a worldwide radio station with millions of listeners and world renowned top global DJ's. You can see him play at other nightclubs all over as a special guest or headliner from time to time when not doing private events.
He currently writes for DJ Times magazine (now DJ Life Magazine), which is the biggest DJ specific world wide publication with millions of readers spanning across the planet on every continent and showcases the worlds best DJ's. His articles discuss how to get an upper edge over the competition and how to apply strong marketing techniques, strategies, social media, Public Relations and diversity in a way that places you as an industry leader and gain more business. The magazine featured him in a full article, in April of 2020. 
He's been a resident DJ at just about every major nightclub in the Rochester, NY area over the years (and has played all over elsewhere as a guest and resident DJ), was the founder and creator behind the Rochester Zombie Prom, Showcase of The Arts, One Night In Heaven Fashion Show, and many other popular large scale events around WNY. He has thrown hundreds of established and successful themed events, themed weddings (considered the best and #1 elite in Rochester for putting together unique themed wedding receptions) and is very well known through out many different social and business groups and circles in WNY. His experience, vision, knowledge and the ability to make your wedding or event stand out from the rest, puts him at the top and head of the industry that no one else can duplicate, when it comes to being your DJ or entertainment vendor of choice.